We welcome 2020 with more expectations, hopes, goals and excitements, it is also the time to see how technology trends advance and bring positive changes into our business. What are available opportunities knocking doors and how we can leverage trending technologies like AI, automation, big data, IoT to improve our businesses, for better customer experiences, improve results etc. There are already some of the biggest technological achievements been made in 2019. And in the coming year, we just need to focus on how more advancement will influence human lives.
We have witnessed AI, IoT, ML, cloud computing, automation, blockchain, etc gaining traction and accelerating adoption across the industries. These technologies will continue to impact businesses in 2020 and will certainly become integral parts of companies' plans to lead in the future. Followings are the the top 10 technology trends in 2020 and the industry leaders viewpoints on it .
Artificial Intelligence (AI)
AI is the biggest technological breakthrough in this era. AI is the hot boardroom discussion point and trends on the top over other technologies because of its positive impact on the business system. AI is transforming a wide range of fields in many ways, It has made a great impact on eCommerce, Healthcare, Retail, Manufacturing, Engineering, Banking, and Financial sectors. AI has become a part of almost every industry; the manufacturing industry is not far behind in it. AI with new devices such as Siri, Alexa and Google Assistant have a positive impact on various fields of work. It is now time to see how they influence the manufacturing industry in the next year.
Some US startups in recent times such as Osaro and Kindred are using more and more advanced technologies and machine learning for the manufacturing industry. From product distribution to automation, AI can handle most of the complex tasks in a convenient manner.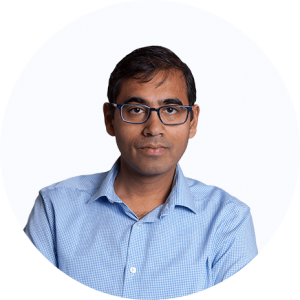 Viewpoint: Ashutosh Garg, CEO & Co-founder at Eightfold said, "Artificial Intelligence (AI) has paved its way into all the major sectors, improving the standard of living. AI is playing a great role in automating and improving traditional processes, whether in security, manufacturing, design, or other areas, and we are now seeing this effect from AI in the world of talent. In 2020, AI will continue to improve workplace operations and create efficiency and productivity, and will play a key role in hiring processes and helping employees to build their careers. By 2030, more than one in three workers will likely need to be reskilled as AI changes their jobs by automating routine tasks. AI will also help with reskilling, showing workers how to develop the advanced skills that will remain the effort of people and not machines. Because of these coming changes, technological skills won't be the only focus points for hiring managers. After all, technologies change very quickly. Tomorrow's candidates will need strong critical thinking and social skills, which will position them to remain valuable even as the technologies around them change. AI powered hiring platforms will help companies to specifically choose the right person for the job role, improving the operational efficiency of any organization."
IoT
The traditional method of work and activities has changed with the use of the internet. IoT continuously empowring businesses. In the coming year 2020 we may see internet to reach even more and in a large scale replacing several other traditional applications and integrating with more devices. Amazon's recent launch Amazon Go is a new system that helps users to shop without the need to do manual check out. It is expected that more such new technologies will rise and trend in 2020 with its interesting features.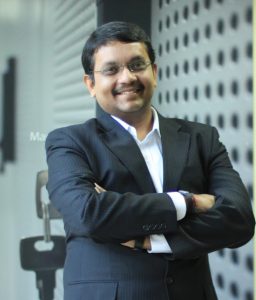 Viewpoint: Satish Kumar V, CEO at EverestIMS, "IoT is unfurling an exciting new frontier for man's interaction with technology. From real-time insights which lead to better and faster product development to medical breakthroughs, it will slowly permeate almost all paradigms of technology in 2020. When combined with analytics IoT becomes a powerful tool helping increase efficiencies and improved decision making in businesses. Many start-ups and companies are heavily investing in breaking new ground. As these improvements start entering the mainstream we will observe even better permeation of IoT across personal, commercial and industrial usage in 2020.
Further, the Government of India is pushing hard to further IoT with its robust initiatives like Draft IoT Policy 2016 and National Digital Communication Policy 2018. With increasing consumer applications every day, we can also witness strong adoption of virtual and augmented applications in customer engagement experience. Thus, IoT will be unlocking greater value in India and enables in transforming lives."
Advanced Computing Processing
One of the best technology trends people will see in 2020 is the rise of edge computing hardware. With the launch of various AI models it is now possible to host new applications. The world is already seeing chip startups such as Cerebras, Wave computing and Syntiant that are into high performing AI chips to replicate the structure and work of a brain and produce better algorithms.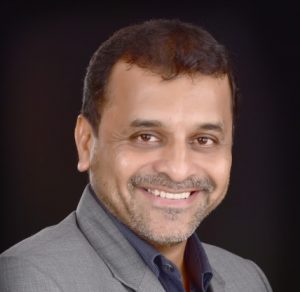 Viewpoint: Vikas Bhonsle, CEO at Crayon Software Experts said, "With the adoption of data intense technologies and devices, the quantity of data we're dealing with continues to increase. While processing data, many organizations realize that there are shortfalls such as latency, cost and bandwidth in cloud computing. To help eliminate these drawbacks, companies are moving towards edge computing – an alternative approach to the cloud environment. Edge computing can lower the dependency on the cloud and can simultaneously improve the speed of data processing as a result".
Age Of Quantum Computing
With more complex and big data in certain industries such as healthcare and energy the need for quantum computing is increasing. It is expected that in 2020 quantum computing will make its breakthrough approach to handle complex data such as cancer treatment, DNA analysis, Nuclear plant and lot more. The tech giants such as IBM, Microsoft and Intel are already into quantum computing
Blockchain
Blockchain with its unique capabilities attracting business leaders, It enables its users the ability to generate, record and validate digital information efficiently, it will prevent fraud activities in the business processings. IBM has already set up an accelerator program that specializes in Blockchain. Along with that, China has also approved blockchain services in various organizations such as ICBC, Alibaba Group, etc. Blockchain technology trends will attract more leaders.
Aerospace Technology Advancement
The aerospace advancement is the new era of space sector. The two newest advancements are SpaceX and Blue Origin. As per the latest reports the SpaceX is developing the rocket Starship to carry the vehicle entirely. It's a new age transportation form of intercontinental trips via space.
5G
"5G networks will continue to be the talk of the town. As we look forward to 2020, wireless technology will be accelerated to its highest potential. Just as 4G networks led to the ubiquity of the smartphones a few years ago, 5G will spur massive deployments of emerging technologies such as Internet of Things (IoT), Artificial intelligence (AI) and Machine Learning (ML), facilitating use cases across industries such as the public sector, especially the smart cities, healthcare, automotive, retail, manufacturing, agriculture, and many more" Ashis Guha, CEO at RAH Infotech
Scientific Evolution In Healthcare
Healthcare sector has been effectively transformed in recent years. Technology trends AI, IoT, automation and scientific evolutions get lots of consideration. In the healthcare world genome analysis is the new hot topic. This is the newest method to identify the disease and provide better and improved prevention methods. It is highly likely that the treatment quality will improve more in the days to come and the healthcare industry will see a tremendous change.
Agricultural Benefits With Technology
Again- AI, robots has bigger role to play in the agricultural industry. In 2020 computer devices and applications will be able to monitor crop growth. Also the use of robots will become common to increase the rate of productivity in harvesting plants and fruits.
Autonomous Driving
Autonomous driving is the next big thing and trends in the automobile industry in 2020, fully autonomous technology has not been available so far. It is only assumed that level 2 and level 3 autopilot mode will be more frequent in some Tesla cars. Another epic thing to happen is the use of AI technology to understand road conditions. There are few notable startups already started contributions in the achievement of level 5 autonomous driving.
Above mentioned technology trends will make significant innovation, efficiency and business growth.
[ Also Read: List of 10 Best Indian Fintech Startups In 2019 ]