Inspiring women entrepreneurs has become an inspiration for many budding female entrepreneurs. From Founders of successful startups to Heads of global business giants, they have embraced their role effortlessly. Here we are listing down our Top female entrepreneurs who have made their way to success with not just hard work but their positivity, grit, and untiring love for their business ideas.
Let's discover how the women of our world are guiding us into a better and brighter future, one innovation at a time. Following are the top inspiring women entrepreneurs you should follow in 2022.
Divya Gokulnath, Co-founder of BYJUS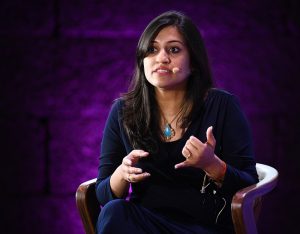 Mantra: "We can do much more than we think we can do".
Award: The PWI Next Gen Woman Entrepreneur Of The Year Award 2020-21.
Website: https://byjus.com/
Divya Gokulnath effectively blended her passion for teaching and the student's needs into an education giant technology and online tutoring firm, BYJU'S – The Learning App.
She began her professional journey by teaching at the coaching classes conducted by Byju Raveendran. Soon they became life partners and business partners by founding a company in 2011.
Divya emphasizes the importance of 'how to learn instead of 'what to learn. The idea of online classes was materialized in 2015, but it had a positive and greater impact on students during the lockdown period, where their popularity shot to unparalleled heights.
Ranked 46th on an India Rich List, Byju Raveendran and Divya Gokulnath had a net worth of $3.05 billion (approximately INR 22.3 thousand crores) as of 2020.
---
Kiran Mazumdar Shaw, Founder of Biocon Limited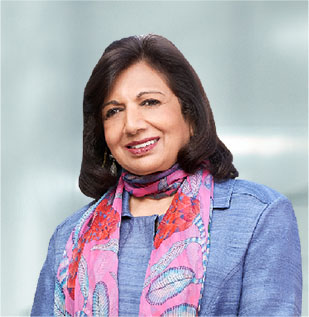 Mantra: "Do things with a lot of common sense, determination, and foolish courage."
Award: Padma Bhushan Award in 2005 for her pioneering work in industrial biotechnology.
Website: https://www.biocon.com/
Kiran Mazumdar has utilized India's homegrown scientific talent to make breakthroughs in clinical research.
She gained knowledge of breweries from Melbourne in 1975 and started her hunt for a job in India but could not find success in it and was told that "It's a man's work".
She met Leslie Auchincloss, founder of Biocon Biochemicals. Ltd (the company that produced enzymes used in brewing, textile, and food packaging) was looking for an Indian entrepreneur to establish an Indian subsidiary. Kiran found herself leaning toward the opportunity and started Biocon in a garage of her rented house in Bengaluru with a Capital of Rs. 10,000. 
She faced challenges financially as there was no venture funding in India, which forced her to create a business model based on revenues and profits. She got her first financial backup after many difficulties, and success came her way within a year, with Biocon India becoming the first Indian company to manufacture enzymes and export them to the U.S. and Europe.
She headed the evolution of Biocon from an industrial enzyme manufacturing company to a wholly integrated biopharmaceutical company with a research focus on chronic diseases, where medical needs are largely unmet, and treatment costs are high.
---
Sheetal Ramkumar, Founder & CEO of WhiteGlobe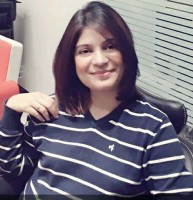 Mantra: "Stay nimble but don't let the scale of the change overwhelm you"
Award: "Business APAC's Most Influential Women of 2020."
Website: https://www.whiteglobe.co.in/
Sheetal Ramkumar is a ferocious entrepreneur leading in the Language Service Provider Industry (LSPI) in India. Sheetal believes in taking risks, and her leadership skills are exceptional. She found an opportunity in LSPI, which was unorganized, and filled the wide gap by creating a professionally managed language services company that helped to break the language barrier and support businesses across the Globe.
In her journey, she encountered several challenges as it was highly fragmented with no documented methods of assessing the competency of language experts. She invested a tremendous amount of time and effort in developing a multi-dimensional tool to test the competency of language experts and thereby collaborating (based on their competency) with them to offer high-quality services to businesses around the world.
---
Akanksha Chaturvedi, Founder & CEO of Eduauraa Technologies Pvt. Ltd.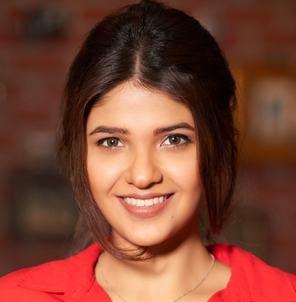 Award: 'ET Inspiring Women' as a Game Changer in EdTech and Young Startup of the year.
Website: https://www.eduauraa.com/
With the quest to bring a change in the education scenario in India, Akanksha Chaturvedi founded Eduauraa, an Edtech venture that provides high-quality education at an affordable cost.
She aims to make Eduauraa a household concept and wants to provide access to high-quality education to all, not restricted to upper-class people.
Having exclusively partnered with ZEE5 (75 million subscribers) to reach a broader audience on an OTT platform. She has become a pioneer in the EdTech industry by digitally disrupting premium education at an affordable cost.
Eduauraa offers educational content for popular state boards in Hindi and English. Students from classes 6 to 10 can access their complete course syllabus for packages which is a fraction of the cost of private schooling. Not only that, students get access to video lectures, e-books, test papers, etc. In addition, premium subscribers get 1.25 lakh hours of entertainment across genres and languages.
---
Vidya Venkatraman, Founder & CEO of Meraki & Co.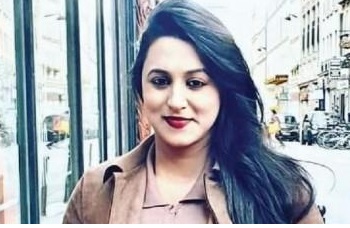 Mantra: "Opportunities do not happen, you create them."
Website: https://www.merakiandco.in/
With a fierce passion for helping other businesses (creatively driven, digitally focused marketing solutions), Meraki & Co. was incepted on 3rd May 2020, during the Covid-19 pandemic. It provides A to Z marketing solutions to businesses from Social Media and Influencer Marketing, Website Development, Content Writing, Graphic Designing, Consultancy, PR, Photo & Video shoots, Packaging, etc. 
Pandemic was the right time when people experienced "The Power of Digitalization" and she believes every brand should have a strong digital presence. Her team has helped 50+ businesses boost their online discernibility.
---
Ashwani Asokana, Founder, Mad Street Den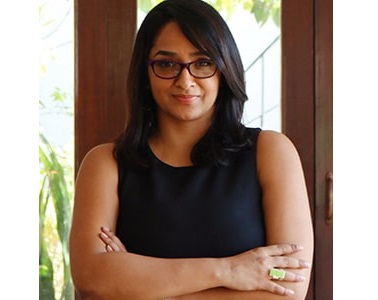 Ashwini co-founded an AI cloud-based platform with her husband, Anand Chandrasekaran, revolutionizing the fashion industry with its Image recognition platform. She has over a decade of experience leading the mobile innovation team at Intel's Interaction and Experience Research Lab in Silicon Valley. She has more than a decade's worth of experience in Silicon Valley.
Their mission is to build intelligence models that billions of people can use. So far, they have generated 600 million product tags, 1,000+ digital models, and curated over 3 billion outfits. The startup has helped develop 65 percent higher revenue per visitor and saved time of up to 30 hours per week per person.
---
Khushboo Jain, Co-Founder and COO, ImpactGuru.com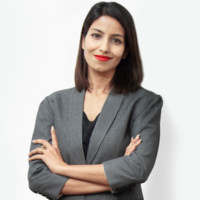 Award: 2019 Women Transforming India Awards NITI Aayog & United Nations.
Website: https://www.impactguru.com/
Khushboo Jain co-founded Impact guru to help the people of India with her crowdfunding platform. It was launched by Maneka Gandhi, the Union Cabinet minister for the Women and child department in 2015. The platform has raised over ₹1500 crores across 15 countries. Khushboo Jain leads the marketing, communication, and designing teams. She has been featured in the fortune 40 under 40 lists in India.
Her mission is to make healthcare more affordable in India and help patients struggling to fund critical illnesses through her crowdfunding solution.
---
Ankita Ghaba, Founder at Social Samosa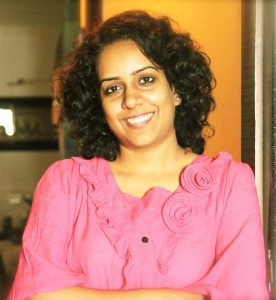 Mantra: "I have a hunger to grow and learn each day. I believe in persevering against all odds."
AwardS: "The Social Media Entrepreneur of the Year Award " by Wat Awards in 2013.
Most Talented Social Media Professionals Of India by Global Youth Marketing Forum in 2014
Website: https://www.socialsamosa.com/
Ankita Ghaba is the Co-founder of Social Samosa and a social media strategist, a lecturer, and a consultant.
Social Samosa is a social media agency that tends to provide hands-on experienced and professional services to businesses. They provide insightful analysis and investigative research on different industries thus empowering decision making. They also train brands and offer various social media tools and conduct multiple social media workshops, seminars, and events.
Social media is the essence of businesses nowadays and their platform provides vital information of what's going on in and around. Her team always explores new ways to use social media and engage with more and more people.
---
Also Read: Five tips for entrepreneurs to tide over the coronavirus crisis
As per the study on women entrepreneurs by the Bank of America and Babson College looked; it was seen that women developed novel strategies to navigate their problems and challenges. Women have an eye for opportunities, they create value, drive growth, and make their own path to achieve their goals. 
It is an amazing thing that now we have so many rockstar women paving the way in entrepreneurship and with this article we got an opportunity to highlight these Inspiring Women Entrepreneurs, celebrate their courageousness, and share their passion in each domain.