No business can survive long without having a strong customer base and maintaining a strong relationship with them, many business people resonate with the fact that "The customer is the King". The majority of companies adopt Customer Relationship Management (CRM) software to improve the consistency and quality of their customers' relationships and loyalty. In this article, i have highlighted the best CRM software in 2020.
CRM is a business strategy and technology that optimizes profitability and revenue through interactions, tracking leads, and streamlining the process with potential and current customers.
Why is CRM software so important?
CRM software tools generate a manageable user interface that helps businesses identify and communicate with potential customers in a reliable way. Both customer loyalty and revenue affect business's revenue, CRM is a management strategy that increases companies' profit.
CRM software technologies offer four functionality to businesses such as sales, customer service, marketing, and digital commerce. In the past, only large businesses used the CRM strategy. The recent times have made the CRM platforms available for all sizes of businesses with the development of cloud services.
CRM software helps companies to manage leads, sales team log communications, and construct marketing campaigns. A robust CRM software does following functionalities:
Consolidate all business data into one central space
Increase sales opportunities
Focus on the relationship with customers, who are the heartbeat of every company.
With thousands of customers' touchpoints including emails, voicemails, phone calls, and in-person meetings, it is difficult to remember every conservation. CRM software stores customer interactions, information, and analytics within a central space in which users can access anytime, anywhere.
Best CRM Software 2020 for your organization
Choosing the right CRM solution is crucial if you are trying a new CRM or first-time implementing CRM strategy is critical. CRM software becomes a hub for all customer's activities and existing solutions for all sizes of businesses.
With the right highly configurable CRM, you can elevate customer experiences, advance customer service, retention, and sales processes. This article presents an analyzed and researched version of dozens of tools and the best CRM Software among in 2020.
1. Hubspot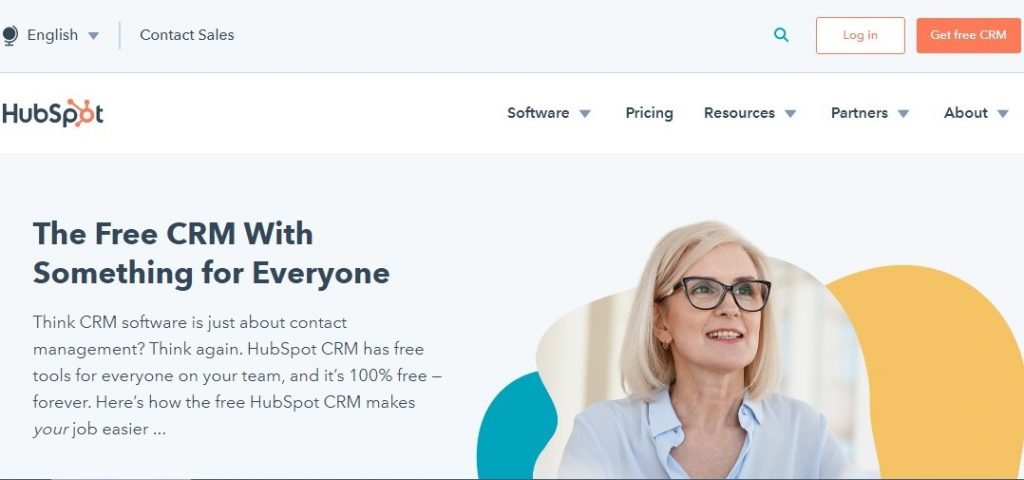 The Hubspot CRM software provides owners and independent contractors of a small or large business with features, which they can easily access a wide stream of CRM and sales solutions. HubSpot's free version provides some basic functionality to establish processes for organizations. It provides training resources in its online libraries like invoice template, email signature, and marketing plan template generators, etc.
HubSpot is ideal for small, mid-size, and big companies that have limited experience and usage of CRM tools. It is secured with 24/7 threat monitoring and an internet application firewall. HubSpot provides multiple language website support modules and themes that can be used to customize your website. If your business does not have a marketing team or department, HubSpot CRM will not be the best option.
2. Salesforce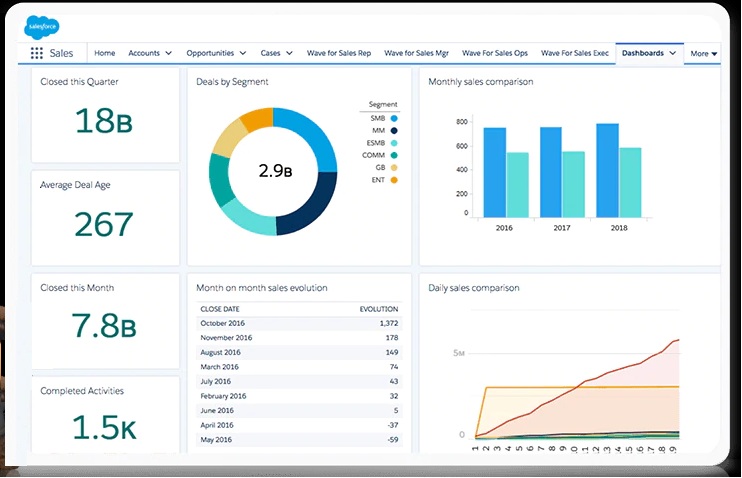 Salesforce is a cloud-based and all-in-one solution CRM software. Salesforce's platform helps small businesses to work easily by including key features such as opportunity management, sales forecasting, lead generation, and workflow automation. But this software plan and features are typically suited for larger businesses and enterprises.
3. Pipedrive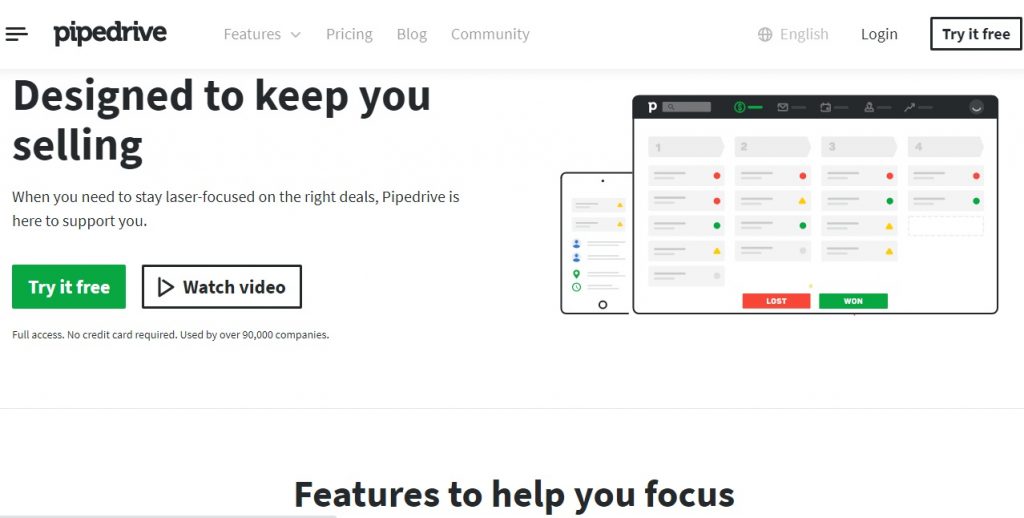 Pipedrive CRM software does not have accounting, automation, service desk, or project management features, it's just about sales. The application focuses on salespersons to close deals and anti-suit of CRM.
Along with reporting tools, Pipedrive sales, opportunity, and lead management features are suited for people who want sales automation tools to increase their revenue.
4. Zendesk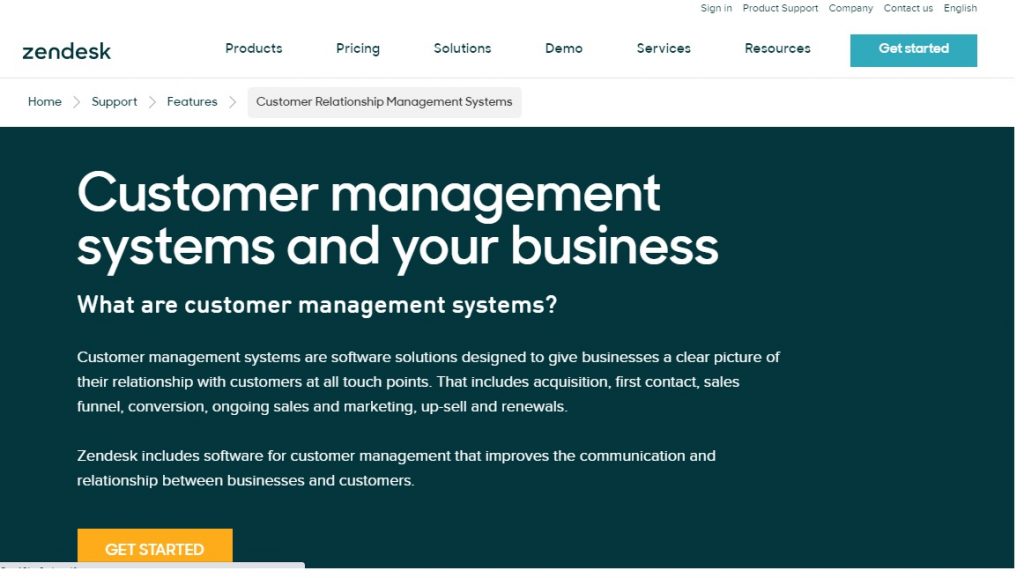 Zendesk provides service applications along with CRM software features and solutions. Zendesk is a management application that gives solutions to the company's customer service to affect issues, problems, managing tickets, and queues.
Recently, Zendesk expanded its features into CRM. If your businesses need a great service desk application with CRM capabilities, then Zendesk could be a good option.
5. Zoho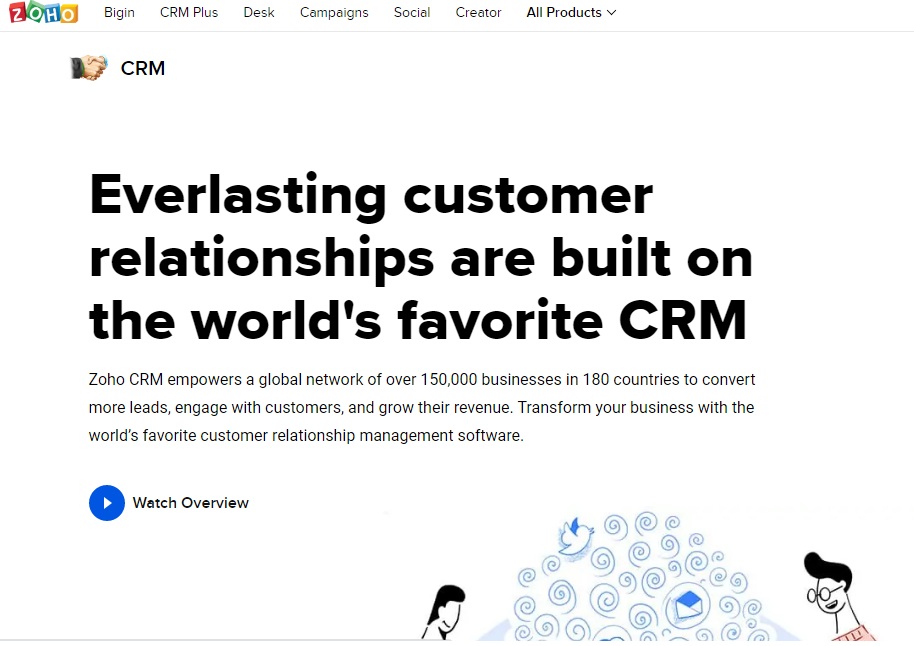 Zoho CRM & software applications provide lots of solution-based functionalities and features for businesses at a competitive price. It is easy to implement, use, and adopt. You can always tailor the Zoho CRM base to meet your needs accordingly. Zoho tool has modern, clean, and intuitive CRM modules.
Zoho provides click-to-install extensions and an easy process for businesses to build a customized CRM solution without the need for an expert. Zoho CRM solution is extensive and ideal for small businesses. It offers good customer service and has an affordable price point.
6. Insightly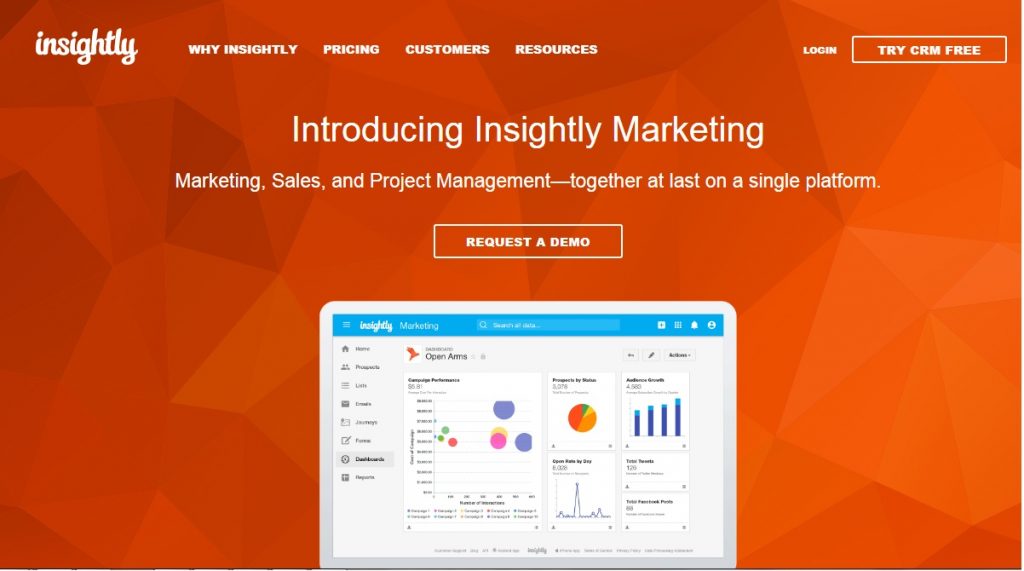 If you want a competitive price CRM software along with a user interface, Insightly could be your choice. Insightly has grown rapidly in the past years due to its CRM solutions and easy to use features. Like Freshworks or Zoho, it doesn't have a suite of applications, yet it launched a good marketing automation system.
7. Nimble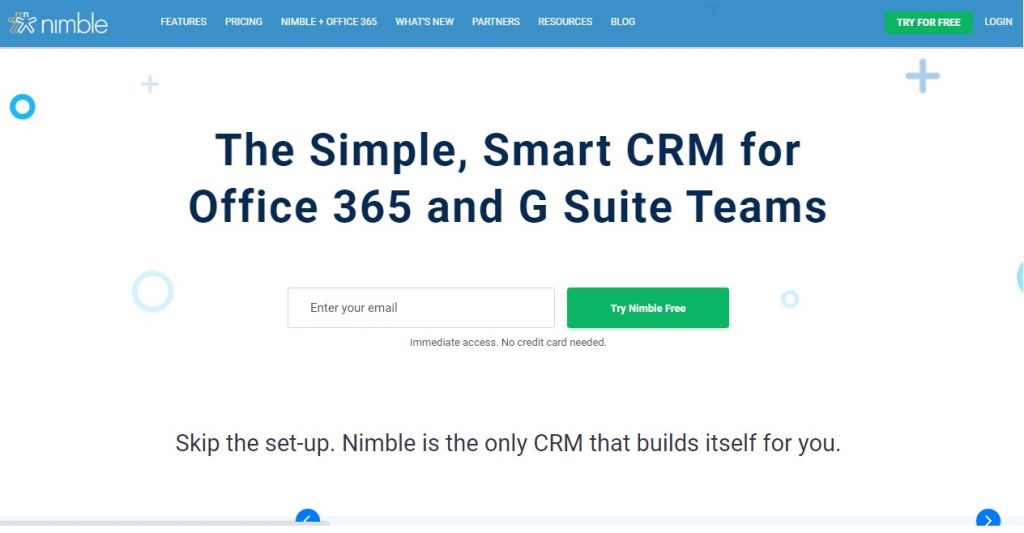 Microsoft Dynamics 365 is on an expensive price point for small businesses. It leverages social media and communications, simple and user friendly for small businesses who want Microsoft-oriented solutions.
Conclusion
The year 2020 has been witnessing some of the revolutionary advancements in driving the salesforce technology. Spend more time on automation and integration to streamline your CRM software usage to boost the productivity and scope of business operations. Use CRM tools that will enhance the user experience. Use this knowledge to shape your key factors in business to reach the success point.
---