Finance Minister Nirmala Sitharaman presented first full budget of current fiscal year 2019-20 on 5th July, The budget 2019 initiatives were aimed at building an inclusive India, reflecting the government's focus to progressing digital transformation journey, skilled, and sustainable nation. Here is how industry leaders reacted on the proposed budget 2019.
CP Gurnani, MD & CEO, Tech Mahindra
"We completely hail the government's vision of a New India that will thrive on the confluence of new age digital technologies, quality education and apt skilling. We look forward to partnering with the industry and academia to nurture the start-up ecosystem, and to fuel a culture of research and innovation that will help travel the road to India becoming a five trillion dollar economy."
---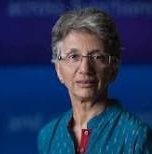 Rekha M. Menon, Chairman and Senior Managing Director, Accenture in India
"The emphasis on skilling is a welcome inclusion in the Union Budget. The post digital era presents a complex skilling challenge with a clear need to develop two kinds of skill sets on a broad scale – technology skills and human+ skills or skills such as complex reasoning that equip humans to work in collaboration with machines. Building these capabilities and addressing the skills deficit at a national scale, requires a robust skilling framework with digital technologies at its core."
---

Dr. Abhijit Gangopadhyay, Dean, Aegis School of Data Science
"With the evolution of exponential & disruptive technology for effective use of data in different types of the business ecosystem and for better decision as well as for transformational economic growth the initiative of GOI is highly commendable. The government has proposed initiatives to boost Artificial Intelligence, Big Data, Robotics, etc to catalyze career options for young professionals and create synergy with global trends. The introduction of study in India' program to attract foreign students will be a great opportunity to facilitate a global mindset. It is felt that the Skill India Yojana would contribute to the progress of the country in a much larger way. If we can work together with the Government towards the upliftment of the youth, we can create a trillion dollars economy and data-enabled India."
---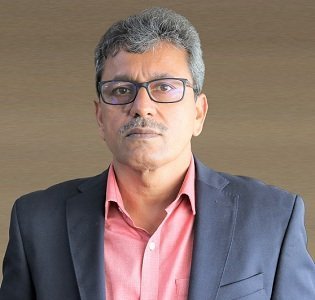 Dr. Omkar Rai, Director General, Software Technology Parks of India (STPI) on Budget 2019
FDI in Animation: Enormous potential exists in animation, visual effects, gaming and comic sector at domestic level combined with FDI will spur the growth of IT sector, as it will help those companies who are willing to work in India. India already has state-of-the-art infrastructure, technology capability and talent pool to further drive this sector attain newer heights. Of late, Indian film and television industry has made remarkable progress in animation movies with Indian talent. With investment pouring in, this sector will eventually help IT industry in making prominence in the entire world and we will see in future that our animation sector will provide services at par with Hollywood and provide humongous job opportunities to talent pool with specializations in this field.
Boosting Startup Ecosystem: As Indian tech startups are eagerly waiting for major sops from this budget 2019, it would cherish moment for them as lot of initiatives/ease of doing business steps have been announced. First and foremost, by establishing a TV program for startups, easing FDI rule in various segments, enhancement in the digital payment ecosystem and incentives for electric vehicles would certainly boost the startups working in the respective domains and motivate them to go for innovation and R&D. This, in turn, will help in bringing prosperity, boosting employment opportunities, transforming India as a product nation, and creating wealth for the country".
---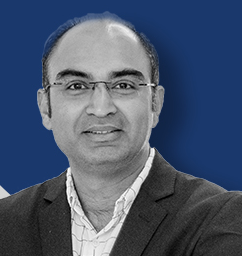 Jatin Dalal, Senior Vice President and Chief Financial Officer, Wipro Limited
"It is encouraging that the fiscal deficit target has been revised downwards from 3.4% to 3.3%. Strengthening PSU banks' capital and improving RBI's oversight on the financial sector will likely improve the flow of credit in the economy. A series of measures to enhance capital flows and employment generation are also great steps. Better growth with macro-economic stability will be the ideal outcome."
---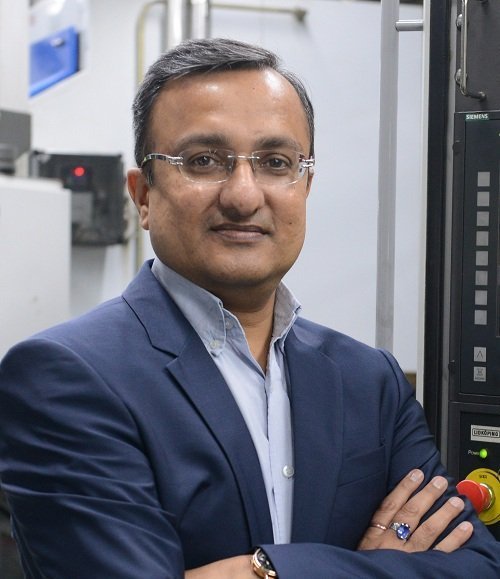 Rohit Saboo- CEO & MD- National Engineering Industries Ltd
"Infrastructure development has always been prerequisite for growth, which has been taken well into consideration in this year's Union Budget 2019. The government's strong focus on boosting infrastructure and connectivity with an investment of Rs 80,250 crore for phase three of the Pradhan Mantri Gram Sadak Yojana, will bring positive sentiments for the sector by increasing demand for transport. These measures will surely lead to improved sales of automotive products, especially two-wheelers, farm equipment and entry level passenger vehicles which in turn, will fuel the growth of the auto components industry. As manufacturing holds a key position in the growth of the Indian economy, the increased focus on safety and modernisation of railway infrastructure supported by a public-private partnership to unleash faster development will further promote innovation and creation of state-of-art technology in the sector. Additionally, substantial mention of electric mobility in the Union Budget 2019 is a humbling acknowledgement for the nascent industry. An amount of Rs 10,000 crore earmarked for the FAME (Faster Adoption and Manufacturing of Hybrid and Electric Vehicles), GST reduction and tax reductions is indeed a welcome move as it will make electric vehicles affordable for consumers."
---
Abhishek Goenka, CEO & CFO at CoWrks
"This was a budget 2019 with many differences. On the positive side, there was more focus on strategic initiatives, such as no charges on fund transfers, tax deduction on loans for EVs, interchangeability of Aadhar and PAN and the various measures on easier KYC. Added to this, the proposed 4 codes to cover all labour laws is extremely positive. These initiatives will have a catalytic effect in not just achieving the specific objectives but also, a larger spiral of increased compliance and economic extension.

On the flip side, there hasn't been adequate emphasis on fiscal discipline, and the approach of a sharp increase in tax rates for the rich as the only revenue enhancement measure is unimaginative to say the least. I am also disappointed that the corporate tax rate has not been reduced across the board".
---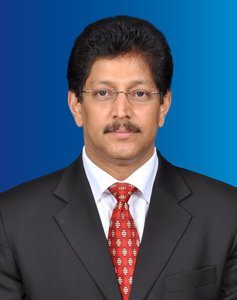 Sachin Menon, Partner and Head, Indirect Tax, KPMG in India
The current budget 2019 proposals seem to reiterate steps to simplify the GST compliance recommended by the GST council by introducing single return, automated refund mechanism, centralized e-invoicing, the abolition of e-waybills etc. with an eye to improving compliance and revenue buoyancy. On the customs side, it seems the reduction and increases in customs duty on raw materials and capital goods are principally aimed at encouraging the "Make in India" initiative. The announcement of legacy dispute resolution scheme will give an opportunity to the taxpayers to settle legacy litigations related to service tax and excise duty.
---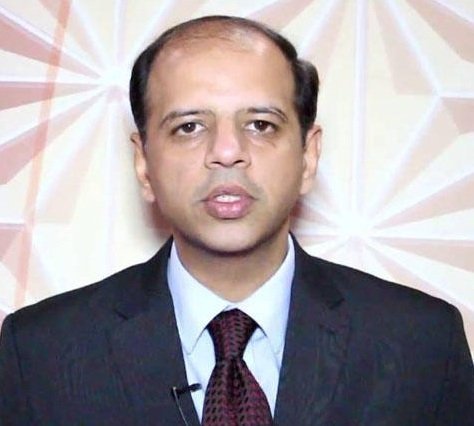 Anil Talreja, Partner, Deloitte India
"A special mention for the fisheries sector—a robust fisheries management system to formulate, monitor and maintain quality control is a very good move to provide fuel to the fisheries sector and the people working in and around this sector. The fisherman should have an agency to approach which will improve his income levels give him sustainability and assurance of growth. The proposal will enable the fisherman to have access and to be a part of the process of development of the sector. This will also bring about a sense of belongingness to the fisherman towards growing the sector. This will also inculcate a higher level of entrepreneurship among the people involved in the sector".
---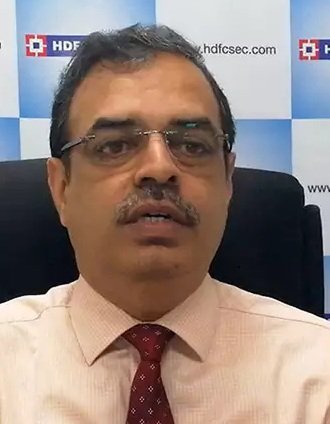 Deepak Jasani, Head, Retail Research, HDFC Securities
"The Budget 2019 is not very different from the interim Budget even as market participants await fiscal deficit proposals. Trade will be fluctuating. Until the fiscal deficit proposals are heard, one should not jump to conclusions".
---
Dhruv Agarwala- Group CEO- Housing.com, PropTiger.com, Makaan.com and Fastfox.com
"The standout announcement in Union Budget 2019, for the real estate sector, was the additional deduction of Rs 1.5 lakhs for those seeking home loans for affordable housing projects, which will be allowed till March 31, 2020. The FM mentioned that this takes the deduction up to Rs 3.5 lakhs cumulatively and translates into a gain of Rs 7 lakhs, during a 15-year loan repayment tenure. This boost on the demand side was clearly needed considering that many home buyers have turned fence-sitters, awaiting such tax sops or correction in prices. On the supply side, over 81 lakh houses have been sanctioned, out of which construction has been completed for 26 lakh houses under the PMAY Urban scheme and this too, shall continue to boost the market for affordable homes.
While it may seem like that there haven't been any direct announcements to benefit the sector, the real story lies in the fine print. All the initiatives spoken of, to improve road, suburban railways and Metro connectivity; create a robust water management system; work on the Ease of Living; invest Rs 100 lakh crores in infrastructure over the next 5 years, will create more liveable cities and encourage people to invest in projects, even in peripheral areas and not overcrowd the CBDs and SBDs. On the regulatory side, we see the move to hand over regulation of housing finance companies to RBI, as a positive one. Reduction in NPAs of commercial banks by over Rs 1 lakh crores over the last year, is an encouraging sign for the sector that has been hit hard by the funding crisis. Another major area that has been addressed is Rental Housing – we look forward to the Model Tenancy Law that has been promised, to do away with the current archaic laws. The government's clear focus on continuing to attract global investors into various sectors bodes well for the economy at large."
---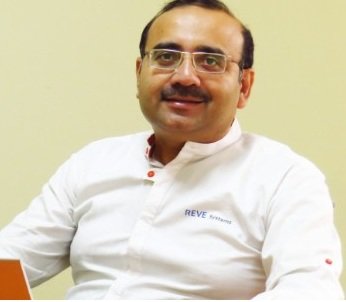 Sanjit Chatterjee CEO of REVE Antivirus
"The proposal of extending the exemptions of investment in start up's, from capital gains in house property is a very good proposal; India needs to create a funding opportunity for IT & general entrepreneurs and this will surely give impetus to the same – and generate employment and spur innovations. Also in this budget 2019, the corporate tax reduction for companies below Rs. 400 Crs, to 25 % is a welcome move."
---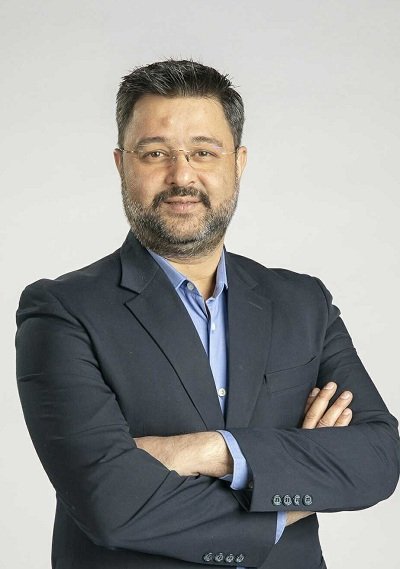 Rahul Sharma, Managing Director-India, LogMeIn'
"We would like to congratulate India's first female Finance Minister, Nirmala Sitharaman, for presenting an admirable budget. The Union Budget 2019 is a step in the right direction and strengthening the ICT infrastructure and the digital penetration in rural geographies. The Finance Minister has introduced the PPP model for BharatNet and has set up a committee to rationalize tax structure, review USOF, and the spectrum usage charges. This will considerably improve the industry dynamics as revenues continue to fade in the market. The Honourable Minister has further proposed several schemes to build skills, infrastructure, and conduct R&D around cutting-edge technologies including Artificial Intelligence and Big Data, which is another key takeaway."
---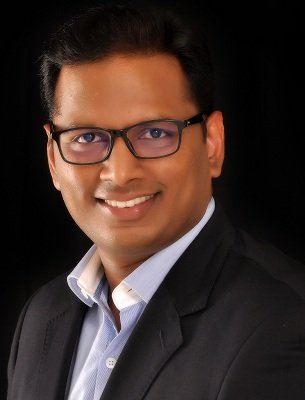 KT Prasad, Country Sales Director, Zendesk India
"This is a forward-looking budget designed to accelerate commerce by encouraging foreign investment while also giving local home-grown businesses a leg up, and propelling job creation are encouraging steps towards boosting India's long term economic growth. The impetus on improving youth skills in disruptive technologies like Artificial Intelligence (AI), Internet of Things (IoT) and robotics reinforces the government's efforts towards building a Digital India. It is also encouraging to see initiatives that will boost India's standing on the global technology stage, such as establishing National Research Foundation (NRF) to promote research in AI, accelerating the Standup India program for budding women entrepreneurs, easing FDI rules, and proposing a host of enhancements to the digital payment systems among others. Businesses in India – large or small, new or established – are well-positioned to harness these opportunities by breaking free from outdated legacy technology and infrastructure and adopt more agile, scalable technologies that will empower them to achieve rapid growth. I would give this budget a thumbs up."
---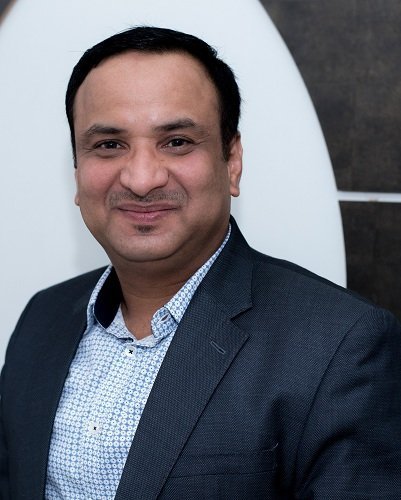 Rajesh Gupta, Founder, Cash Suvidha
"We are glad that the Budget 2019 continues with the approach set in the interim budget, which offered exemptions to taxpayers, support to farmers and encouraging digitalisation. We welcome the government's initiative to set up a new channel for startups to disseminate information in the industry. This will provide a great platform for companies like us to discuss and resolve the key issues and challenges faced by entrepreneurs today. The match-making with venture capitalists over this channel will boost investments in the startups space. Further, in the wake of liquidity crisis in non-banking financial companies (NBFCs), I believe the government's move to allow Foreign Institutional and Portfolio Investors to invest in debt securities offered by NBFC will certainly help them to raise funds."
---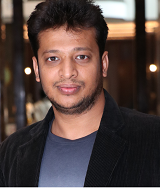 Kushal Nahata, CEO & Co-founder, FarEye
"The government's focus on building a digital India is again highlighted with its willingness to train people on AI, IoT and Big Data. These are key technologies that will transform the supply chain and logistics industry. The initiative to invest 100 lakh crore in infrastructure will definitely have a positive impact on the nation's logistics and transportation industry both from a business and connectivity perspective."
---
Sanjay Gupta, Vice President at NXP
"We welcome the government's move to lower the GST rate from 12% to 5% for purchase of Electric Vehicles and the vision to make India as the global manufacturing hub. The push for FAME II by providing the right incentives can encourage a faster conversion rate. Semi-conductors and host of other components will be vital in developing the EV Ecosystem in the country and as NXP, we will play a vital role to foster this goal. In this budget 2019, Initiatives such as complete elimination of customs duty on some EV components could prove to be a gamechanger for the auto-industry. Currently, over 80% of the cars in India use NXP chip for RFID key"
"Research and Development is crucial for an advanced ecosystem of infrastructure to exist. The government's focus on incentivizing research by forming a National Research Foundation and encouraging foreign engineers and researchers to come and collaborate is a landmark announcement for India's electronic industry. For NXP, India is majorly the innovation hub. We run three design/ R&D centres in India which innovate technologies for the world. There are more than 2000 people in Design Centers (Noida, Bangalore and Hyderabad) who are involved in development of semiconductor hardware and software designs across various verticals – Automotive (connected cars), digital payments (NFC enabled), 5G (RF solutions) and many more."
---
Sachin Dev Duggal, Founder & CEO, Engineer.ai
"The budget 2019 presented encourages skill development across the country and especially within the tech industry–it's a well-grounded approach to propel India towards a $5 trillion economy. The focus on modern technologies like big data, VR, 3D printing, AI and IoT which will not only provide job opportunities for metropolitan urbanites living in the biggest cities, but also those in rural areas, as well. The proposal of 20 tech incubators in the agro sector along with the allocation of Rs.400 cr for higher education institutes to transform them into innovation labs is a clear indication about the kind of informed, technically equipped resources India is set to enable for the coming, ever-growing technology-driven industries. The push for digital economy and training of over 2cr. individuals to bridge the urban and rural digital divide is one of the key indicators that India is positioning itself to become a hub for digital transformation in the near future."
---
Nagesh Banga Deputy Country Manager at BIGO LIVE
"Budget 2019, digital empowerment of individuals and economy are welcome signs for ushering India into the digital age. We are happy with the initiatives as we are also in sync with the idea of empowering youth with new technologically driven mediums. We see it as a great opportunity to catalyze the movement the government has started as we already have created over 14,000 broadcasters on our network and there are many who are doing it independently. The Newage technology companies and business are creating opportunities for all segments of society which is a good sign for the economy."
---
Pankaj Muthe, Program Manager, Academic Program, APAC, Qlik
"Budget 2019 shows government's continued push to improve the quality of higher education in India is extremely commendable. The allocation of INR 400 crore to create a world-class higher education ecosystem in the country will definitely improve the quality of talent that joins the workforce. The focus on the amplification of skills in new-age tech domains such as AI, IoT, Big Data, and Robotics will also help to address the severe skills shortage that businesses across India are facing at present, apart from opening newer avenues of career growth for Indian professionals. The government should also make stronger efforts to incorporate data literacy training at the grassroots level and incentivise organisations to launch data literacy training initiatives for their employees. Doing so will equip current and future Indian professionals with the required knowledge and competencies to navigate the data-driven world of tomorrow."
---
Satya Kalyan Yerramsetti, Founder & CEO of Telebu
"The Union Budget 2019 has made adequate allocations for the telecom sector whose revenues have been tumbling since quite a while now. The Government has set up a committee to rationalize tax structure, review USOF, and the spectrum usage charges, which will make the business environment more conducive within the sector. These measures will work in the favour of unified communications providers like us. It has also taken targeted steps towards rural infrastructure expansion and introduced PPP model for BharatNet to eliminate the prevailing rural digital divide. We believe that companies such as Telebu will benefit immensely from this year's Union Budget, as it will expedite their goals of proliferating into rural as well as tier-2 and tier-3 cities."
---
Aakrit Vaish, Co-founder and CEO, Haptik
The demand for specialized skillsets in niche technologies like Artificial Intelligence and Machine Learning has increased drastically. The government has recognized and addressed this schism by pledging to train 10 million youth in industry relevant skills like AI, IoT and Big Data. We, at Haptik are also constantly empowering the developers and enthusiastic engineers to build next-generation conversational AI on a daily basis. We are delighted to see that our government is also putting efforts to improve the skills of our youth in newer areas such as Artificial Intelligence, Big Data, Robotics.