In this digital era, people use social media and other online platforms to voice their opinions or to gather information on a particular product or for business gain. 92% of consumers read online reviews to know about product and companies before making final buying decision. Online reputation management (ORM) for brand and business is a strategy and process of monitoring, identifying, and influencing your digital reputation.
Much like real life reputation; online reputation is important to maintain in the digital world. With the rapid growth of social media, reviews websites, blogs, and other digital platforms; maintaining a solid online reputation management is necessary for businesses. Whether it's gossip from disgruntled clients, ex-employees or rumours from dodgy competitors or spam business profile; every small thing has the potential to harm business.

Online reputation management (ORM) deals with restoring brand identity by eliminating negative comments and persuading customers to view the business in a positive way.
There are a ton of different platforms online and therefore the challenge is to keep a track of your customer's comments, conversations, reviews and embrace it.
8 Reasons why Online Reputation Management (ORM) is Important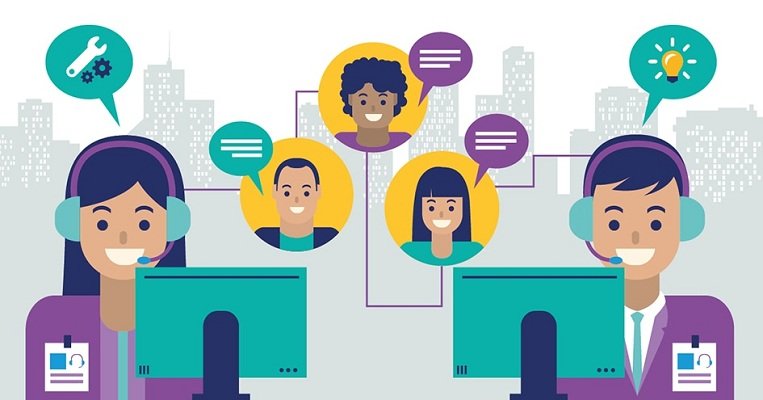 1. Dealing with a variety of customers
You might come across different types of customers while operating a business. You need to take care of every customer, especially dissatisfied customers. They might make negative remarks which would hamper your brand image and potential clients might change their decisions when they see such negative remarks about your product online.
2. Customer Feedback is Important
The involvement of customers with your business in terms of negative or positive response in the form of feedback is essential. It helps to know what your client wants and managing online recognition is crucial to address both the negative and positive comments.
3. Lets you observe your competitors
By being active on some leading social media platforms you can be aware of what the customers are saying about your company. You could identify competitors strategy of creating a fake customer profile, making adverse comments and redirecting others to their website. Online reputation management will assist you in identifying these individuals and prevent further damage.

4. Increases sales
Simon Wadsworth, The Managing partner at Igniyte an online reputation management agency in the UK, points to negative media content for being the main reason why brands lose potential customers. Online reputation management helps in locating and tackling these negative reviews and help in reworking on your brand image helping in more lead generation.
5. Recruitment
Your company's online reputation can be the deciding factor for candida ate saying yes or no. A good online reputation drives job applications in high volume. The candidate usually researches online before applying to any company.
6. Unknown Listing
Anybody can list your business online and could use it to damage your brand. You can claim back your Google listing or 'Report a Violation of your Rights' on the Facebook business page but it takes time. Online reputation management (ORM) is best to handle such damage and to keep track of unknown listing on different platforms.
7. Better Search Engine Ranking
"Social media is uncontrollable; People can tweet whatever they want which can have a huge effect on search engines" – Juda Engelmayer, HeraldPR
Online reviews impact SEO ranking. Search engine algorithms know that customers check online reviews before making any decision. Hence, a business that manages its online reputation better gets rewarded with increasing SEO visibility.

8. Increasing Customer Trust & Credibility
Gaining the trust of customers is essential for building a brand image. 84% of people trust an online review. With positive online reviews, customer's trust is gained and they would in return spread your service or business through word of mouth advertising helping you to gain new customers.