Adani group partners with the US, San Francisco based Digital Reality (a leading global provider of data centers, colocation, and interconnection solutions ) to set up data center infrastructure in Hyderabad in Telangana, India. Adani group founded by Gautam Adani headquarters in Ahmedabad, India, a USD 13 billion integrated business conglomerate now entering into the data center domain.
Both Adani group and Digital Reality have signed MoU and as per agreement both parties jointly evaluate building and evaluating data centers, data center parks, and cultivating undersea cable provider communities of interest across India.
With the Adani group and Digital reality partnership, Adani enterprises market shares touched 52 weeks high of INR188.20 on October 29th.
Digitization in India inspiring businesses to adopt modern technologies, cloud-based solutions, and move forward with digital transformation. Data centers enable businesses to store, process and distribute and allow access to their digital data. Digital reality's global expertise in data center segment and Adani group's expertise in energy, renewable power, and real estate management would help this partnership to build effective data center solutions in India.
India's current data center capacity is severely under-served and the partnership between Adani and Digital Realty looks to reshape this sector. The collaboration would leverage Digital Realty's extensive experience and industry-leading solutions for their global data center customer base along with Adani's expertise in full-stack energy management, renewable power, and real estate development and management. The strong engineering and project management capabilities of the two companies will also enable this partnership to execute effectively in a complex environment and deliver facilities on time with the required high uptime levels.
Also Read: Data Center Outage: The $9,000-Per-Minute Cost You Want to Avoid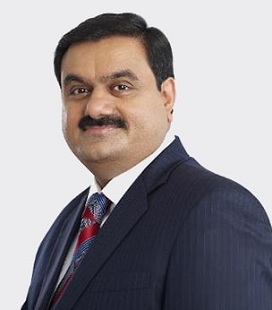 Gautam Adani, chairman of the Adani Group, said, "Data center infrastructure is critical to enable a Digital India and this partnership leverages several of the capabilities developed by the Adani Group in power generation, transmission, retail electricity distribution, access to waterfronts through the ports business, and real estate management. Also, as one of the top five renewable energy companies in the world, our ability to power our data centers with solar and wind energy is unique and addresses some of the challenges of building and operating data centers. We are excited about partnering with Digital Realty, the world's market leader in the data center industry, to help with the transformation of this sector in India. The skill sets of the two companies are complementary, and together we can provide unmatched products and solutions to customers in India."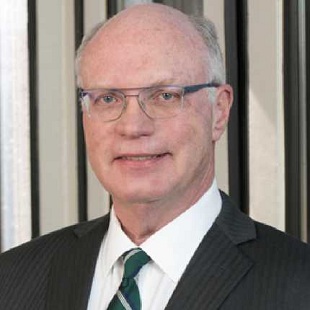 A. William Stein, Digital Realty CEO, said, " We are excited by the opportunity to enter the Indian market with the Adani Group, their knowledge of the local market and complementary capabilities are a great fit for us and will significantly accelerate our ability to serve customers in this rapidly growing region. The Adani Group's understanding of real estate development, energy, cooling technologies and access to connectivity across the nation will be critical to providing a world-class experience to a customer base that sees India as one of the largest and fastest growing markets in the world. We are strongly committed to working with Adani to build out a world-class data center network in India to support the growth of our global and Indian customers."
Also read: Gautam Adani 2nd Richest Man of India : Forbes India Rich List 2019