Wallmart's initiative to nurture Indian small business, MSME entrepreneurs and supplier is a confident move to accelerate business growth beyond national boundaries. It is also an excellent opportunity for business owners to enhance their skills and knowledge. Walmart Vriddhi Supplier Development Program (Walmart Vriddhi) to instruct 50,000 small business owners in India to help them increase their ability to take advantage of the business opportunity to accelerate business growth domestically and to explore reach globally.
About the Walmart Vriddhi Supplier Development Program
Do you know, lack of adequate business planning and execution are the major reasons why a small business fails in India. Walmart with this initiatives to going educate MSME entrepreneurs on business management, strategy planning, supply management, customer experience, data analysis, and best practices to run business efficiently. The training program will be held at Walmart Vriddhi centers via university partners, the Walmart has announced to open 25 Walmart Vriddhi centers across India based on MSMEs locations to enable easily reachable. The program will come into effect in next five years.
On the announcement of Walmart Vriddhi program, Judith McKenna, President and Chief Executive Officer of Walmart International, said, "The Vriddhi program will encourage Indian suppliers to make for online and offline customers around the world, including – but not limited to – the supply chains of Flipkart and Walmart. That openness makes us unique and can truly create opportunities for those who participate. Whether a supplier has ambitions domestically or around the globe, Walmart Vriddhi will give them the tools they need to succeed. "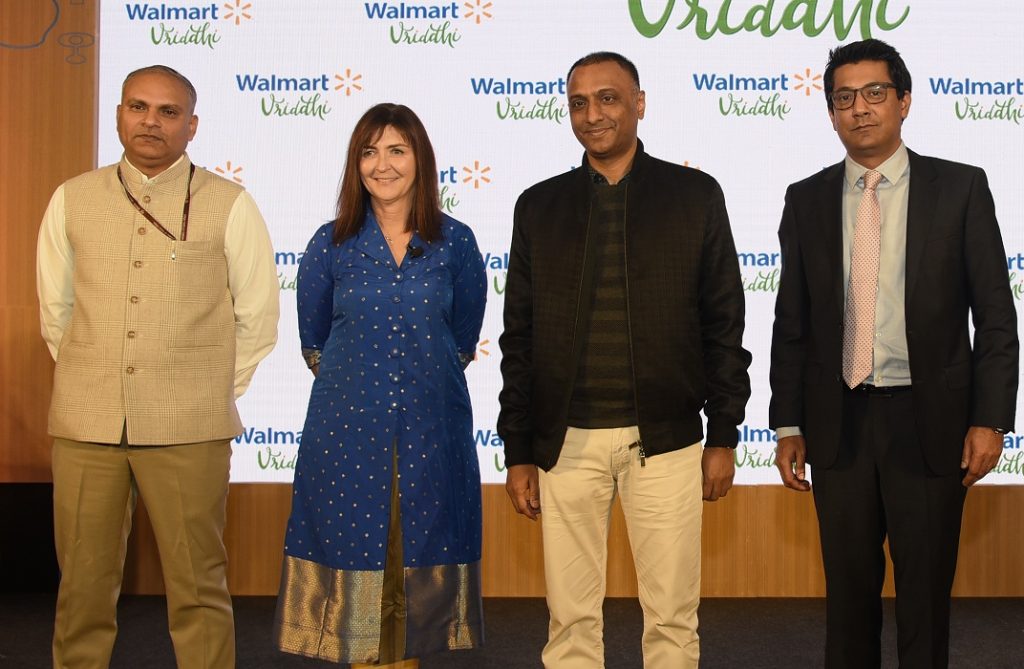 To make the program effective, Walmart partners with Swasti (Bangalore based NGO with deep expertise in community development)
Walmart Vriddhi will connect network of supplier development communities and guide them to accelerate their existing business plans to explore the domestic and foreign markets.
The Requirement of The Walmart Vriddhi Program  
Walmart thinks empowering small businesses and MSME entrepreneurs will accelerate small business growth in India it will enhance the economy and will create employment and business opportunities for the Indians.
The program will also help Indian consumers to buy a quality item from an Indian supplier, no matter from which country they are ordering.
Swasti Founder and Chief Mentor, Shiv Kumar, said, "With a mission to empower communities, Swasti is proud to come together with Walmart to prepare 50,000 MSME entrepreneurs to unleash their potential and unlock business opportunities through Walmart Vriddhi. We are excited to help give MSMEs the chance to participate in domestic and global supply chains that will contribute to their profitability and competitiveness and to India's economic development as a whole," 
Advantage of Walmart viridhi
Interested and potential MSME entrepreneurs and suppliers will get quality knowledge, expert advice and required tools to accelerate their business growth. Walmart will leverage its international ecosystem and Swasti to provide local expertise in community development. Capacity development is a key pillar of Walmart Vriddhi.
Also Read: Cyber Security Initiatives by Government of India to Combat Cyber Threats