Adoption of Digital Transformation by new-age businesses is making the management of digital identities more crucial for the organizations. Data quality is fundamental and basic need to establish your business. Identity and Access Management (IAM) is becoming increasingly important to protect business critical data against outsider cyber threats and ensure that the right users have access to the right information. The traditional Identity and Access Management practices were designed to manage employees' information access authorization. But with the emerging technologies, especially AI & IoT, organizations began to use Identity and Access Management (IAM) to understand their customers or employees of the company.
Experts predict Identity And Access Management (IAM) Market will reach worth about $24.12 Billion By 2025
Why Identity and Access Management (IAM) System?
Today's digitally enabled economy, Identity and access management (IAM) must be a critical part of any enterprise security planning, as it is directly related to the security and productivity of an organization. User credentials, treated as the backbone of any business when compromised, often serve as a cakewalk entry point into an organization's network and its information assets.
One of the pathways to safeguard business critical data is to grant access to the right enterprise assets to the right users in the right context, from a user's system onboarding to permission authorizations to the off boarding of that user. Thus, enterprise businesses need to opt for Identity and Access Management (IAM) systems to monitor and protect their information assets against rising threats.
Identity and Access Management system provides administrators with the tools and technologies to change a user's role, track user activities, create reports on those activities and enforce policies on an ongoing basis. These systems are designed to provide a means of administering user access across an entire enterprise and to ensure compliance with corporate policies and government regulations. The core objective of IAM systems is one digital identity per individual. Once that digital identity has been established, it must be maintained, modified and monitored throughout each user's access lifecycle.
Advancements in Identity and Access Management (IAM) systems
With the furthering of technology processes, Identity and Access Management systems have become much smarter. They no longer just hinge on a username and password to grant or deny access to the user. They use contextual information such as login location, time, date, browser, operating system, IP address and additional details and construct an explicit profile of the person or device trying to access the information. If something appears to be abnormal, IAM systems automatically restrict access and protect the information.
With the information collected, Identity and Access Management (IAM) systems open a number of new ways to improve the customer's digital experience.
1. Offers an elevated customer experience
IAM can now make data and network access much faster, frictionless, enabling customers to access services without a password because the Identity and Access Management system recognizes the login coming from its usual geographical location on a device that's been pre-approved and at a normal time of day.
2. Empowering your customers
Consumers are increasingly worried about data privacy, and want more transparency regarding their personal data transactions. Also, they want the right to forget their information shared to access particular website. Identity and Access Management makes it easy for businesses to be able to locate and determine any device the consumer has interacted with and determine how those devices are using customer data. Thus, Identity and Access Management (IAM) can be a part of a strategy to help an organization to empower their customers
3. Improving security on cloud environments
As we increasingly store applications and data files which contain personal and confidential information in the cloud, it is important that we take all measures to secure cloud assets in order to prevent system breaches and data loss. Identity and Access Management (IAM) is considered one of the most effective ways to provide cloud security. The operational areas of IAM include authentication management, authorization management, federated identity management and compliance management. These approaches ensure that only the authorized users are given permission into the cloud environments.
4. Improving everyday business operations
IAM data can serve different parts of your business for different purposes such as sales and marketing, R&D departments, etc. It helps the senior management to make better decisions based on real-time, up-to-date information. This sort of capability is vital to drive better customer loyalty and organizational revenue. Thus, IAM can also improve the day-to-day operations within a business, promoting growth of the organization.
Also Read: Ransomware Grows 118% in 2019, McAfee Labs Report Shows Firms Face 504 New Threats per minute
Better Access Control in Digitally Advanced Cyberspace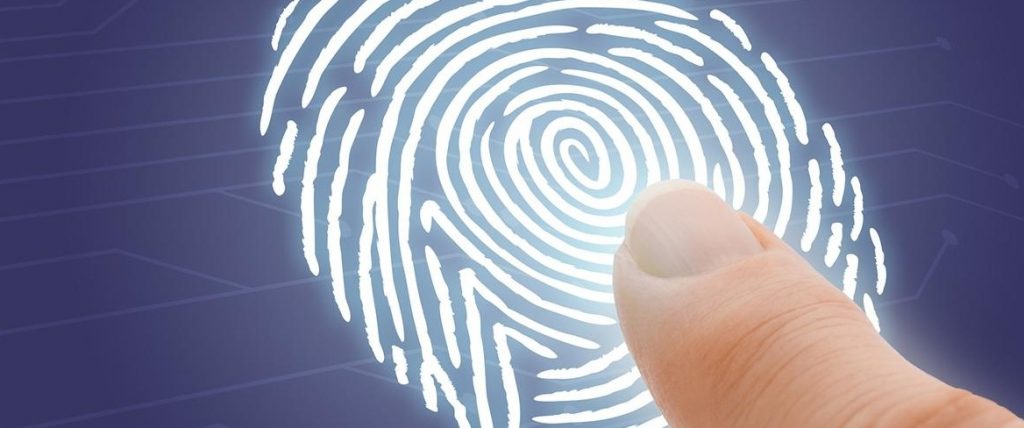 In parallel to the developments happening in this advanced technology world, innovative Identity and Access Management (IAM) vendors are making use of edge computing, moving the processing of data closer to where the data is generated, reducing latency and helping to allow interactions to happen at machine speeds. To have a complete control and visibility over organizational systems and business-critical data, companies must be equipped with Privileged Access Management (PAM) solutions.
Also Read: The Need for Data Protection in Every Business 
A robust PAM solution ensures that all the user actions are monitored and can be audited in case of a security breach. With high level security, control and monitoring features, PAM solution features are sub categorized into password management, privileged session management, vendor privileged access management and application management. Privileged user accounts are significant targets for attack as they have elevated permissions, access to confidential information and the ability to change settings. If compromised, a large amount of damage could be made to organizational operations. Thus, Privileged access management is important for companies that are growing or have a large, complex IT system.
Data protection is considered as a vital issue in any organization. The highest level of data protection can be attained with the inclusion of good IAM & PAM systems. Businesses should look for robust Identity and Access Management (IAM) & PAM services, not just from the security prospective but as an asset to drive organizational value through identity.