L&T Technology Services Limited (LTTS)), a global leading pure-play engineering services company, has announced the appointment of Rajeev Gupta as the company's new Chief Financial Officer (CFO). Rajeev Gupta replaces P Ramakrishnan, who will now assume a new role in the L&T Group.
Rajeev Gupta joins LTTS from Birlasoft, where as CFO he was part of the leadership team that successfully executed a complex acquisition with merger/demerger as well as the integration of the acquired company. He was also instrumental in commercial structuring of a large-multi-million dollar win.
Rajeev Gupta comes with more than 24 years of experience in Financial Management, of which 17 years are in the technology sectors. His earlier stints include leadership roles with Jardine Lloyd Thompson, Amazon, InterGlobe Technologies, Capgemini and PwC. In Capgemini, Rajeev was involved in the start-up of Capgemini India and played an instrumental role in growing the India business from a size of 200 people to over 35,000 employees. He was also involved in the restructuring of the Capgemini US business and turning it around to achieve profitability.
Rajeev Gupta is an alumnus of The Institute of Chartered Accountants of India (ICAI) and Narsee Monjee, Mumbai.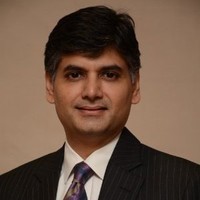 On his appointment as CFO of LTTS, Rajeev said, "The potential of ER&D as a service offering is immense and being one of the pioneers of transformative digital engineering, LTTS is well-placed to script the next chapter of the engineering services success story. I am excited to join the vibrant and innovative team at LTTS and I look forward to be part of the 16,000 plus strong workforce that are collectively working towards engineering the change for our customers and society in this new reality."
Rajeev's appointment has come into effect from July 20, 2020. He will be based out of Mumbai.
End to End Encryption a Current Necessity
Business Process Automation To Enhance Customer Experience
COVID-19 Making Businesses To Rethink Efficient Approaches For Remote Work