Data center industry is evolving, and more research and development is being put to bring forth cutting edge DC technology making data center racks all the while relevant in supporting networking, compute, and storage equipment. Therefore, the selection criteria for data center racks have gained much traction, to help optimize the data center ecosystem.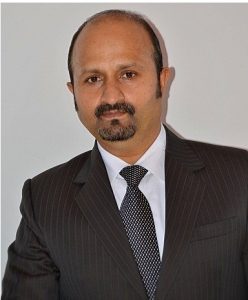 "When choosing racks for your data center, there are many factors to consider. These include specifics about size and load-bearing capacity. Racks are closely tied to the operation of a data center, therefore the selection of the same should be undertaken with utmost prudence. While doing so, understanding the right requirement is essential,"

said Mr Ravi Raj, Brand Head, Director – Sales & Support at NetRack.
Prior rack selection, some significant criteria should be considered, such as dimensions, operational design, structural design, material, and color. Selecting an IT rack is critical to data center availability; however, selecting rack accessories improves operational efficiency. One criterion to pay attention to is the load-bearing capacity of the racks. Each rack will generally come with a static and dynamic load rating. Static load rating measures the rack's load-bearing capacity when it is installed/stationed at a fixed location, while dynamic load rating measures its load-bearing capacity when it is being moved. NetRack suggests the following criteria to look for during rack selection:
| | | | | |
| --- | --- | --- | --- | --- |
| Model | Static Load On Casters (Kgs) | Load Capacity Per U (Kgs) | Static Load On Leveller / Plinth (Kgs) | Load Capacity Per U (Kgs) |
| NRS1/42U | 350 | 8 | 750 | 18 |
| NRS/42U | 750 | 18 | 1250 | 30 |
| NRSe/42U | | | 1500 | 36 |
Load bearing capacity per U is an important determinant while choosing data center racks. By selecting the right load rating, you can avoid equipment damage and collapse. NetRack recommends the installation of heavier equipment in the bottom. For example, if the weight of the equipment is 240 Kgs and height is 10U then the recommended load-bearing capacity per U is 24Kgs.
Another point to consider during rack selection is the types of mounting like Casters/Leveller or Plinth. While selecting the mounting option, one needs to consider that the Leveller transfers Point Load and the Plinth transfers Distributed Load. For example, if we consider the load on a rack as 1,000 Kgs on 4 levellers, the Point Load on leveller will be 250 Kgs and the Point Load on the floor should be 1.5 times of this.
Along with the right selection of racks, paying attention to other important folds will help you to have a more competent and economical setup in the long run. For instance, PDU (Power Distribution Units) certified with globally trusted certification bodies like UL will guarantee the quality of a product, which is highly reliable, dependable, safe, and ensures no power outrage. Secondly, one must opt standard DC accessories for better Airflow management like Air Seal Kit/Brush Module/Blanking Panel to increase efficiency at reduced operational cost. Ensure your supplier or partner supplies the same.
To keep up with the increasing  DC demands NetRack ensures that it follows the global safety standard and compliance to stay on top. The entire product portfolio can be customized based on customers' demand. The product range of NetRack follows all the international guidelines for product manufacturing.
---