Venture debt and lending platform InnoVen capital invests INR 16 crore in consumer electronics startup boAt with objective to capitalize on the expected increase in consumer spending in India.
Innoven capital, a leading venture debt and lending platform aggressively expanding its portfolio of consumer brands and has already extended venture debt to online luxury tea brand Vahdam Teas and smart lighting company Svarochi in 2019.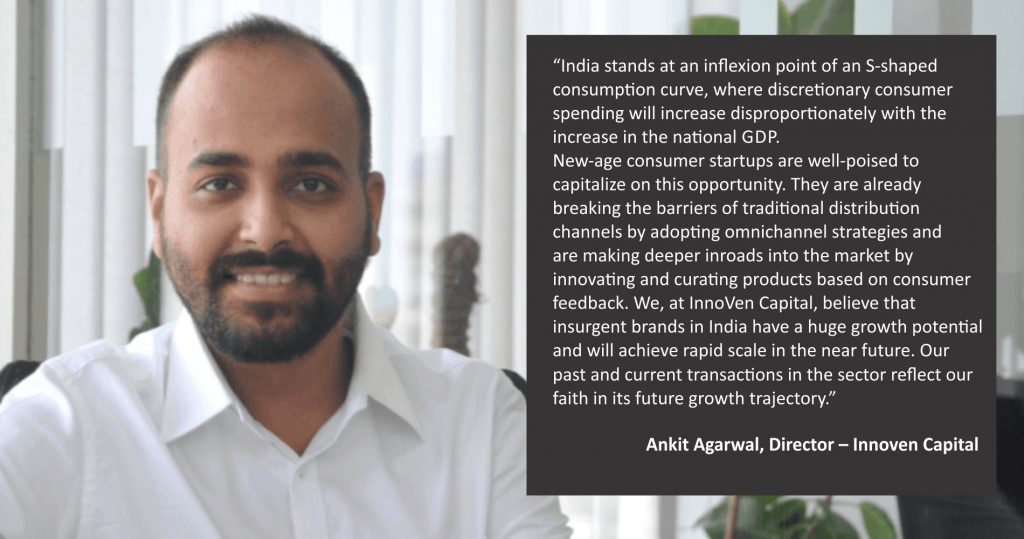 The investment in boAt also strengthens InnoVen's impressive investee portfolio in the consumer space, which already includes names such as Epigamia, Raw Pressery and Licious.
New age consumer tech brand boAt manufactures extensive range of electronic products – headphones, earphones, speakers, travel chargers & premium cables through contract manufacturing in India and China.
Bringing affordable, durable and fashionable audio products to the market, the company has registered impressive growth since its inception and has clocked over INR 100 crore in domestic sales alone
Sameer Mehta, Co-founder – boAt, said, "We are delighted to secure a debt investment from InnoVen Capital, as it gives us the opportunity to raise growth capital without diluting equity. As we scale greater heights, we will continue to focus on profitability and sustainable growth while minimizing our cash burn."