Protecting data, applications, network, IT infrastructure and devices is a big major concern for the CISOs. To combat and to protect enterprises continue to increase their budget on Information security. Gartner latest forecast data shows, enterprises information security spending in India will touch US$1.86 billion in 2019, an approx 12% growth from last year.
Continue cyber attacks, advancements of cyber criminals, recent ransomware, data breaches and malware attacks shows organizations can not guarantee their security from cyber attacks but to advance their defense system with more modern and powerful application technologies.
Indian enterprises continue to increase their investment on cyber security to combat any future cyber threat. Organization and cyber security are investing in advance threat detection platform like- endpoint detection and response (EDR) and user and entity behavior analytics (UEBA) to help detect attacks and breaches in their IT infrastructure.
In 2019, security services will represent 51.5% of the total enterprise information security spending in India
Enterprise Information Security Spending by Segment, India, 2017-2020 (Millions of US Dollars)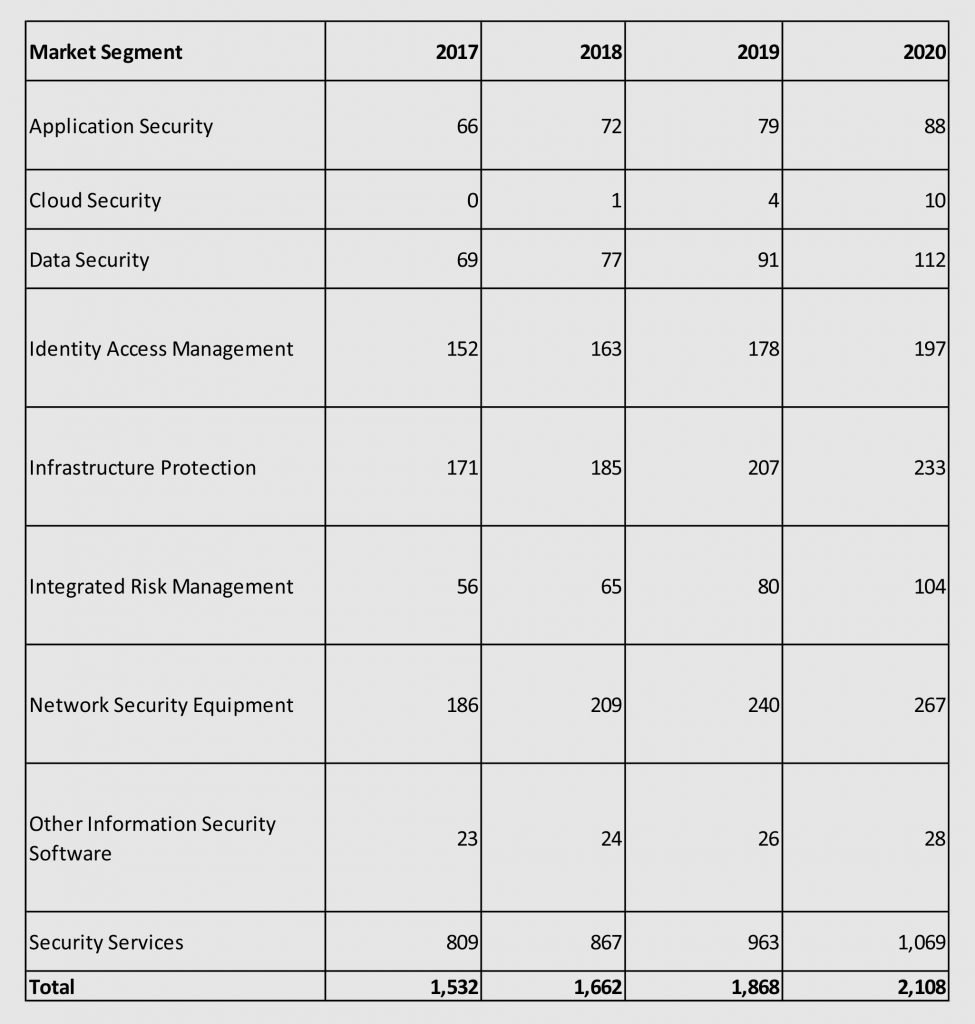 Cloud Data Security and Risk Management are Fastest Growing Segments, enterprise spending on cloud data security to reach approx $US4 million in 2019, an increase of 300% from 2018.
Incidents of privacy breaches have put an increasing pressure on the role of CISOs in India to secure data, address privacy concerns and create secured IT infrastructure for online transactions. Local regulatory bodies have mandated Indian organizations to store critical data in local data centres to ensure better monitoring of data, confidentiality and data security. In addition, Indian CISOs are also concerned about compliance issues that will arise with the implementation of General Data Protection Regulation (GDPR).
In 2020, cloud data security, integrated risk management and data security will continue to be the highest growing segments among local businesses. "CISOs need to focus on developing a data security governance framework which will help mitigate the risks caused by security threats, data residency and privacy issues," said Rustam Malik, principal research analyst at Gartner. "Investment in password-less authentication technologies should be one of the focus areas as we are seeing a spike in attacks arising from exploitation of user credentials."