Coronavirus cases are increasing daily basis. Countries are facing the worst situation taking strict steps to control the public and to minimize the spread. Most of the world is lockdown, people can not gather, can not travel, public transport also closed or limited to emergency cases only. As a result of this disaster, many companies around the world have implemented work from home models to function their business; companies arranged laptops, desktop, and required devices to employee's home to start them performing their jobs. Admin, IT, and management team is working hard to enable these facilities to the employee. Due to coronavirus outbreak lockdown, many employees operating remotely the first time, they might be not ware Does and Don't things while accessing their company's infrastructure and resources remotely, There is a cybersecurity risk associated with it. According to the Barracuda report, cybersecurity-related attacks increased by 667% from end of Feb month.
Amid pandemic coronavirus, If the company and employees are operating remotely and follow cybersecurity standards, your business will be well-placed to fend off cybersecurity risks. If the company applies basic cybersecurity standards, employees are vulnerable. Still, if the company uses additional cybersecurity instructions in the wrong ways, then employees may feel stifled and start looking for workarounds, ultimately even leaving the business exposed.
Best cybersecurity guidelines to follow when working from home amid Coronavirus outbreak
As technology grows, cybercriminals have become more advanced and targeting with sophisticated attacking methods. They are advantaging coronavirus fear and curiosity to carry attcks, It will be beneficial if the employee and company both follow the cybersecurity guidelines, especially when employees are working from home. Below are the best security guidelines to follow when working from home.
Protect your devices
Employees working from home may have laptops, mobile phones, desktops, tablets etc. Some businesses are also providing additional equipment to their employees to enable them more efficient while working from home due to coronavirus pandemic and lockdown. Companies must make sure they have effective asset management in place. They also must be aware of what devices have access to the company's network and data resources, plan for any changes and block or remove obsolete equipment from your system before it becomes a loose point in your security system. Offical devices using for remote work should be encrypted to secure data in case of loss or stolen.
For encryption, one can use BitLocker for Windows devices. Usually, Apple devices are encrypted, but you should re-check encryption apple devices encryption.
If the company allows employees to use their personal devices for official work, make sure your corporate data is secured correctly. Mobile Device Management solutions may help you to protect data on these devices, or you may need to restrict employee's system access.
Due to coronavirus pandemic, working from home employees should not forget to secure devices with strong passwords, secured local administrator accounts, and access control over the applications and services on your network.
Network Security
If the endpoints and servers are both adequately secured, it's vital to make sure the two can connect! Access to your network should be easy for specific users but blocked (or at least very difficult) for everyone else.
Properly configured virtual private network (VPN) clients on all user's devices allow secure access to the network through a private tunnel. If the company asked employees to get access from the open internet, check if employees are connecting to a specific external firewall or a well-managed cloud service like Office 365.
If the company is using a cloud service like Office 365, consider restricting access where possible to specific devices, unique IP ranges, or certain connections. Consider restrictions inside the network, too; preventing connections or user accounts from going beyond specific access will decrease the cybersecurity risk from one un-secure employee or unexpected vulnerability.
To secure the network, you have to think of all the different ways it can be entered. Employees working from home due to pandemic coronavirus must make sure they are following cybersecurity guidelines when accessing the company's essential data and resources.
Use Secure Connection
You might be following cybersecurity guidelines and network security at your end, but that data is coming from somewhere else. As employees are working from home, outside your secure environment, it is often up to them to make sure they are working correctly. You can help them by giving proper cybersecurity supervision.
Many working from home employees often overlooks basic cybersecurity standards when setting up their home WiFi network. The company should advise employees on these basics like changing network name and access, and master credentials. Employees should also ensure appropriate network encryption and software up to date.
The company should also advise employees not to use public WiFi connection, and how network names can be tricked, how man-in-the-middle attacks can be driven on public WiFi.
The company should ensure their employees have exact knowledge of how they should communicate with other staff, with vendors, etc. Make sure that official emails should be restricted to work accounts only. If the company fails to implement proper communication guidelines and channels, employees might be texting passwords, account credential or customer data, emails with all the attendant risks.
Employees must be careful of Coronavirus phishing emails, messages. COVID-19 outbreak represents an opportunity for all level cybercriminals. Cybercriminals are running malicious campaigns targeting business via phishing emails, advantaging coronavirus outbreak fear. All should exercise extra attention regarding any information, hyperlink, attachment, or request for information on coronavirus.
Communication with IT team
Company and employees should follow cybersecurity guidelines to keep their devices and system secure from malicious actors amid coronavirus pandemic.
If employees receive emails on coronavirus outbreak, maybe you receive via official sender name and ask you to click the link or open attachment and follow the instructions. Maybe it is a trap to inject malware in your system.
If any employee receives any suspicious email, message, WhatsApp, from official names, immediately check with your reporting manager or IT manager.
If employees get any popup or suspicious software update but not sure what this is, they must approach the respective team to get the confirmation or help.
Due to coronavirus, many employees start working from home, the first time, they should be monitored and get in touch in case of any confusion or help.
As much as possible, make sure your third-party vendors, associates, etc recieves and follow proper cybersecurity guidelines to access the company's network infrastructure. They will also need to guided how to communicate with the company's staff and clients.
Be Careful
When you connect your system with the internet, you might receive lots of notifications, popups etc. Be very careful with it, do not randomly click any links. When checking Inbox, you might see email claiming with something with an important and relevant statement asking to open the attachment or follow their instructions to complete the task. All these may be tricks by cybercriminals to steal data, account credential, financial information, or to inject malware into your system.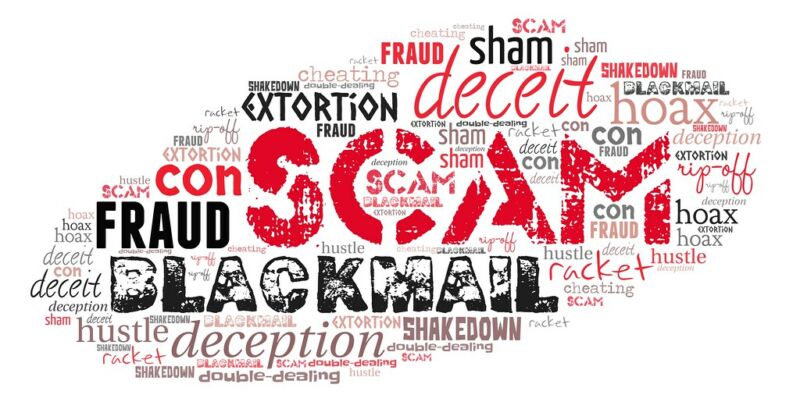 Conclusion
Pandemic coronavirus effects business badly on manufacturing productivity, delivery, and overall performance. Employees are working from home trying their best to serve clients, ensuring delivery etc, should also follow cybersecurity guidelines. To safeguard their devices and data from active cybercriminals, they must make sure they are using a secure network, their software and applications are up to date, and following the company's cybersecurity standard.
Also Read: Windows 10 Bug Worries Working from Home Employees Amid COVID-19