Ways to Fund your Startup Idea
The most efficient way of generating money is by investing in a business. The thought has crossed the majority of the minds of individuals who are bent on to generating hard cash. It will do wonders for your career and your reputation only if your business can conquer the zest of exposure and viewership as that of the leading business firms and companies in the industry. However, there have been instances where the businessmen have made impulsive decisions and set up their business which lacked any concrete framework for its extensive functioning and sustenance. It inevitably resulted in the demolition of the business due to lack of funding and lack of knowledge of ways to fund your startup idea which is the backbone when it comes to the effortless functioning of a business.
The funding procedure depends on the nature of the business and the objectives it strives to secure in the long run. Hence, consultancy and assistance must be sought in correspondence to that. However here are a few generalized funding incentives which can be utilized by any type of firm in order to achieve success and sustainability in the long run:
Self-funding Initiative
Initially, it is recommended to self-fund for your business start-up to avoid confusions and complications which are common with a new business venture. Self-funding includes generating funds from families and friends as they might only desire the goodwill for your business.
Another aspect to be taken into consideration is that the said process is applicable only when the requirement for the business start-up is a small amount and not a large sum. Through a self-funding initiative, the interests on the funds are subsidized and negotiable which avoids any further instances of debts.
Multiple Funding initiatives
Once your business has started gaining a considerable amount of viewership and has reached the target audience, the next step is to take the effect further in order to channelize more exposure. It is done by collecting funds from a number of people all at once. The initial step is to specify the type of firm, its objectives, its nature followed by how it seeks to achieve its short-term as well as its long-term agendas in an organized method.
The main objective is to provide the audience with a framework of the procedure. It will allow them to have the knowledge about what exactly they are funding the company for and if it is necessary to do so.
Incorporating an Angel Investor
Angel Investors are profitable individuals who have surplus cash at their disposal and are willing to undertake a large amount of investment in start-up firms. They do what they do since they can generate enough capital for higher returns. In addition to providing investment in the form of capital, angel investors play an advisory role in mentoring the businessperson about the most profitable way to go about the business to procure maximum profit with minimum risks involved.
Role of Business Incubators and Accelerators
Another alternative ways to fund your startup idea is with the consultancy and assistance of big business incubators and accelerators who assist in budding your business into a flower. The incubators play an advisory role in shaping the business framework to achieve success in the long run and the accelerators assist through the entire process through practical help. These two are imperative for a business start-up to change the same into a successful business venture.
Bank Loan Incentives
It is the most efficient ways to fund your startup idea of generating the much-required funds for your start-up. The banks usually offer two types of loans on these which include the capital loans and funds. Both have certain criteria to be fulfilled prior to its application and must be dealt with carefully to procure maximum funds. Several banks provide collateral-free business loans which can be utilized effortlessly.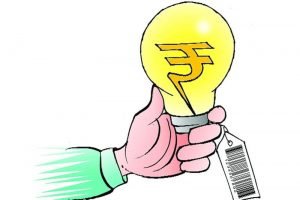 Conclusion
Starting up a business can be a Herculean task and will involve several complications and confusions. It is hence recommended to consider every avenue prior to commencing a business venture. One should consider the aforementioned ways if they wish to taste success in the long run!