If you are one among the multitude of people around the globe to have shopped online, purchased air tickets online or bought / traded cryptocurrencies or any other commodity through a digital platform, then the chances of you having sustained a data breach are quite high.
Since 2017, a number of high profile e-commerce companies have witnessed data breaches. In most cases, these breaches were due to flaws in their payment systems that were exploited by hackers. The sensitive financial information of close to 340 million people has been put at risk as a result of these breaches.
With 'data-brokers', who are companies that sell consumer data gathered through analysis of online behavior to e-commerce giants, becoming more sought-after by the day, it is no more a question of what security precautions are necessary. A data breach at any one of the quickly flourishing data broker companies can prove to be disastrous as highly sensitive data on the online behaviors of millions around the globe fall into the wrong hands.
A Data Breach Definition

 The access to protected information by an unknown authority can be described as a data breach. A breach is an aperture or loop-hole in the system that has been exploited to gain unlawful access of sensitive information.
Data breaches can prove to be a huge menace not just for customers but also the brands they shop from, as customers lose faith in their favorite brands because they are afraid of having their private information exposed to cyber criminals.
The Variety of Data Under Threat
When it comes to organizational data breaches, the variety of data that is being targeted depends on the organization's line of work as well as IT infrastructure. As far e-commerce companies and 'data broker', the variety of data under threat can vary from usernames, passwords, bank account details, and credit/debit card numbers, to government-issued identity numbers, phone numbers, addresses, and online browsing/buying habits.
The Signs of a Data Breach
In case a breach of your private data has taken place and in the event of the company who is the recipient of said breach, failing to inform you about it,the best way to keep alert is to be wary of any suspicious activity in your accounts and credit / bank statements. Reporting any observed suspicious activity without losing any time always helps in mitigating losses. However, the absence of anything odd doesn't necessarily signify the absence of a data breach itself. The chances of the hacker not having targeted your account yet are greater than your sensitive information not being stolen.
The Latest Developments in Cyber Law Pertaining to Data Breaches
As of spring 2018, a new law focussing on digital privacy and security came in to effect in the European Union, affecting every organization that deals with the digital data of its citizens. By the law, organizations are mandated to take sophisticated regulatory and security measures in order to protect the sensitive digital information of millions in the European Union. Companies are held accountable for any data breaches and are required to alert authorities in a stipulated amount of time.
Uses of The Stolen Data
There are a number of ways in which hackers can manipulate stolen data for their own personal gains. The most common are transferring of money from your bank account, imitation of identity, altering of records, terrorist activities,identity theft, snooping, etc.
Surviving a Data Breach
Whether you are someone who is a victim of a data breach or not, getting to know what to watch out for and what to do in the event of one is always helpful as the quicker you act upon realization of a breach, the better your chances are of mitigating the lasting consequences it can have.
Identify The Breached Data
The best way to go about identifying what sensitive information of yours was breached is to be aware of what information you're divulging to the companies you use in the first place. Thus keeping track of what information the company you are looking to shop from is interested in will help you realize where the leak could have taken place if you suspect a data breach.
Renew Account Info and Passwords
Another crucial and easy way to secure yourself from any cyber theft is to immediately change all the passwords for all your accounts, ranging from net banking accounts to email accounts and accounts on shopping portals. Using a strong password with alpha numerics and avoiding reusing passwords also helps in more ways than one.
Watch Out for Phishing
Always being wary while scanning through email account and phone inboxes, to not click on suspicious links from unknown sources and senders is the best way to keep oneself from being susceptible to phishing. Phishing links normally come in the form of "too good to be true" guises like unsolicited lottery wins and lucky-draw pickings.
Preventing Credit Card Thefts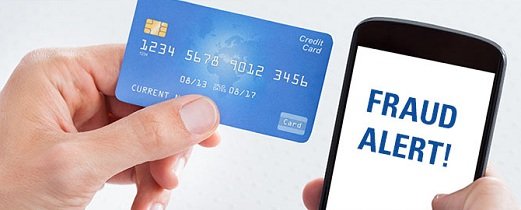 Having your compromised debit/credit card canceled upon its theft is the best way to goab out preventing any serious losses. Changing the pin number of your card and keeping a close watch on your monthly statements to ensure that there is no suspicious activity are also effective ways to prevent theft.
In the US, the theft of your social security number can put any bank accounts that are in your name in jeopardy. One way to go about mitigating the chances of your bank accounts and credit cards being compromised is to have fraud alerts placed on them.
Approach The Authorities Upon Loss of Government-Issued Identification
Upon losing government-issued identification such as drivers license, social security number, etc, the best thing to do is to approach the institution issuing these IDs and let them know of the identity theft. Most governments around the world have departments that deal effectively with such thefts of identity.
Antivirus Software
Although one of the most conventional ways to protect yourself against data breaches,making use of an antivirus software is still an effective enough approach to protect oneself against malicious spam, corrupt web pages, malware, etc. Every good antivirus software worth its salt is capable of stopping a data breach in its tracks the moment it is attempted.
Conclusion
All these methods are effective in the one right, but the best cure is always prevention. Tying up loose-ends of your digital imprint by ensuring that you haven't shared too much with the wrong people and being aware of odd movement in your bank and credit card statements will ensure that your are safe from the schemes of cyber criminals.