There were days when we used to depend on travel agents for booking and suggestions. Now we discover new travel places, book it online, visualize and feel experiences the destination with VR, plan our itinerary by dragging and dropping the list attractions all these; just a click away. With modern technologies travel startups with new ideas making big impact in the travel industry.
According to ADI (Adobe Digital Insights),  41% of the business and 60% of leisure travel arrangements are nowadays made online. Digital transformation made major contribution toward travel industry transformation.
In 2018 Travel online booking revenue exceeded $92.5 million and would reach to 11.5 trillion in the coming 10 years. Travel technology is at a focal point and is growing faster than ever bringing in a lot of opportunities for startups in the industry.
Check below the list of companies with most progressive technologies which are shaping the travel industry
1. Timeshifter
Founded in 2017 by Mickey Beyer-Clausen, Tony Hanna, and Jacob Ravn. New York based technology travel startup Timeshifter is an app that helps travelers to prevent jet lag issues. It guides the user to take certain actions. It has 3 settings separately for business travelers, athletes, and casual vacationers. It has a filter for choosing a realistic task. It works offline which suits perfectly on flights.
NASA inspired research to treat Jet Lag issues
Personalized jet lag plans based on the user's flight plan and sleep pattern
2. AirBuy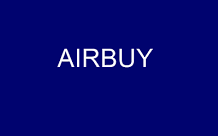 Founded in 2017, Massachusetts based technology travel startup AirBuy uses passenger's traveler's itinerary info and connects it to travel agent, airline, and airport to create a personalized duty-free shopping experience.
Travelers receive recommendations where they can pre-order, pay digitally and collect their products at the airport anytime during pre-departure or on arrival.
Some of Airbuy's feature are:-
E-commerce payment gateway
Machine learning platform help in personalized duty-free shopping
Artificial intelligence virtual assistants that recommended a product based on their search history.
3. MyCash Online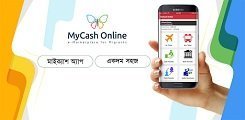 Founded in 2016 by Mehedi Hasan Sumon, Nurol Haq Shamrat, Financial Travel startup MyCash Online provides an e-wallet option to those who have no access to bank or credit/debit card in order to top up, pay bills, purchase gifts, buy discounted tickets. This startup serves millions of potential customers especially migrants and foreign workers in Malaysia, Singapore, and Australia
MyCash Online's main features are:-
E-marketplace for migrants
E-wallet, International top-up, ticket booking facility for travelers
4. SeekSherpa

Founded in 2014 by Sukhmani Singh & Dhruv Raj Gupta, Delhi India based SeekSherpa is a mobile-based marketplace that connects travelers and locals. Here Locals can post experiences and answer traveler's query. Travelers can book activities and locals of their preference It always best to know in and out of the places with the help of locals as they can guide you better.
SeekSherpa's main feature's are:-
Mobile-based marketplace
Book Locals for guide
Book experiences and micro-tour
5. Nearify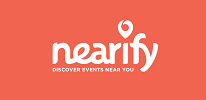 Nearify was founded by Mayank Kumar, Saurav Singh, and Vivek Srivastava, It's a tiring job to figure out what to do while visiting a particular city but with Nearify you won't have to struggle as it provides a complete list of events happening in the vicinity.
few of Nearify's main features are:-
Discover events near you
Ticket booking facility for events
Messaging platform
6. ExTravelMoney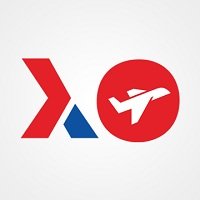 The founder of ExTravelMoney is George Zachariah, Kerala India based financial travel startup ExTravelMoney helps you to get the best available exchange rate in the market for that day. All you have to log in, place you forex requirement and it will help you to get connected to nearest forex dealer. When you are in Foreign country for vacation it's difficult to get the best exchange rates plus the hassle of documentation etc. . The important feature is that once you make a request, the rates are locked and you can buy your forex at the same price even if the prices are going up.
Few of ExTravelMoney's main features are:-
Forex card for travelers
Transfer money abroad
7. Oyo Rooms

Ritesh Agarwal is the founder of Oyo Rooms, founded in 2016. Oyo Rooms is another tour & travel startup that provides works rooms at cheaper rates. They work together with existing hotel and have even invested in their own properties called Oyo Premium which caters to those that want a more-than-basic experience. The best thing is the rooms at the prime location so that you can enjoy the best sightseeing and dining options.
OYO valued at 6B$ is working on multiple categories like budget hotels, homes, luxury resorts, co-working, and student living spaces.
Few of Oyo Rooms's main features are:-
Auditing option called krypton to manage the guest experience
Through mitr anyone can be a travel agent and guide to earn extra money
Use chatbots for customer query
Whatsapp integration for bookings
Soon they are going to use Amazon Echo and digital locks
8. Thrillophilia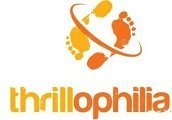 Thrillophilia was founded in 2009 by Chitra Gurnani Daga, based out Bangalore India. Every famous destination has a popular experience like white water rafting, snorkeling, bungee jumping, etc and Thrillophilia helps travelers to book these experiences. At present they offer more than 5000 such experiences in India.
Few of Thrillophilia's main features are:-
If you get better for the experience anywhere else; you get a refund of extra money paid.
Book Activities across 17 countries
9. Tripoto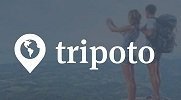 Delhi India based Tripto was founded by Anirudh Gupta. Technology travel startup Tripoto helps users in creating itineraries for their upcoming trips which they can share with other travelers and get advice and inspiration. This helps reduce the stress and anxiety that comes with travel planning. The other unique aspect is that it can be used to earn extra money by being a guide and certification as Expert Travelers.
Main features of Tripto's are:-
Tripoto uses AI to provide travelers the exact thing
Focusing on vernacular content and influencer marketing for Traveller
10. HopBucket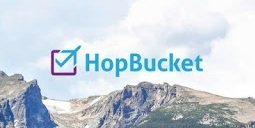 Founded by Satyajeet Jadhav in 2016. Mumbai India based travel startup HopBucket helps travelers to plan a holiday with a customized itinerary in a few minutes. The important feature is it get necessary information like directions, open hours, phone number, website, etc for every place you travel so that you don't waste time in searching for these details.
HopBucket main features are:-
Photo stories along with geo-tagging
Embed youtube videos
Virtual Trip manager
The travel industry has been undergoing a massive shift where new startups and businesses are coming up with new technology solving the pain points of customers. The only way to get ahead is to offer something unique which solve customer's need. To stand out in competitive travel business personalization is key but still, there is a lot challenge to get necessary information without invading personal privacy.