Since time immemorial, the society was dominated by males but in contemporary times, women are breaking the trend and coming out of the shadows in an all-powerful avatar. Women from all around the globe are overcoming the negative notions the society has about them. The winds of change also showed its effect in the Indian corporate world, few are leading top ventures and ideas. Making nation feels proud and being influential to other women of India and globe.

Just positive belief and confidence could leads you to a remarkable journey. Indian women have come a long way from being just a homemaker to business, inventions, leading new ideas. With forward-thinking initiatives taken by the India's Government, only time will tell how many of country's women follow the footsteps of the influential women entrepreneurs mentioned above.
The following section will shed some light on the most influential women entrepreneurs in India. Let's have a look now, shall we?
1. Indu Jain – Chairperson of Bennet, Coleman (TOI)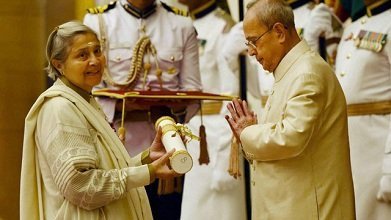 Indu Jain was born in Faizabad Uttra Pradesh India, One of the most influential and cultural women, a multifaceted personality. Currently, she is chairperson of Bennett, Coleman & Co. Ltd. that owns India's leading news daily 'The Times of India' and many other news daily. She is a lover of art and culture and was recently awarded the prestigious Padma Bhushan by the Indian Government in 2016, for her contributions. Forbes 2015 listings, Indu Jain had a net worth of USD 3.1 billion and ranked 57th richest person in India.
2. Indra Nooyi – Chairwoman of PepsiCo

At 63 years, she is still going strong. Indra Nooyi currently serving on board of directors at Amazon. She is well known by her role as chairperson and CEO of PepsiCo India Holdings Pvt. Ltd. She holds master degree in public management which she completed from Yale University and did her marketing and finance from Kolkata's IIM. Before joining Pepsi Co, she was associated with known names like Asea Brown and Motorola. She truly inspires many women and will inspires generations. Indra Nooyi consistently maintained ranking among the world's 100 most powerful women.
3. Kiran Mazumdar Shaw – Founder of Biocon Limited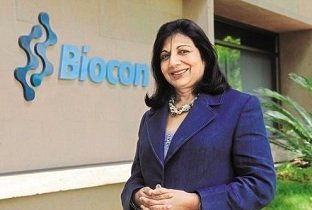 Kiran Mazumdar completed her schooling from Bishop Cotton Girl's High School, Bangalore. Later she attended Bangalore's Mount Carmel College where she studies biology and zoology.
She is the MD and Chairperson of Biocon Limited, a Bangalore based
bio-pharmaceutical company. Graduated in 1973 and started the company in the year 1978. It was an industrial enzyme manufacturing company in its initial years but under Kiran's leadership, today it is a full-blown bio-pharmaceutical company. The main focus of the company is to come up with solutions for diseases like diabetes and cancer that plagues India.
4. Vandana Luthra – Founder of VLCC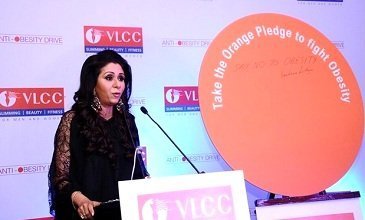 She is India's influential women for all when it comes to making it big in entrepreneurship. Born in New Delhi in the year 1959, completed her graduation from New Delhi's Polytechnic for Women. She then ventured to countries like the UK, France and Germany to get necessary insights on nutrition, food, fitness and beauty.
Vandana started the wellness and beauty giant VLCC back in 1989 when her daughter was just a toddler. She was initially a homemaker who refused to stay in the shackles of a domestic life. Her determination and diligence led her to be awarded the Padma Shri in the year 2013. She was later identified by Fortune India as the 33rdmost powerful Indian female entrepreneur.
5. Priya Paul – Chairperson Park Hotels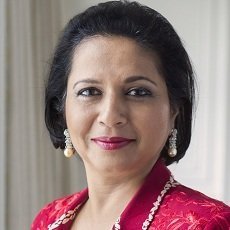 Bachelor in Economics which she completed from USA's Wellesley College. At 51 years of age, she can be considered as an inspiration for women in India who want to carve a path of their own. Priyal Paul is the Chairperson of Park Hotels and was awarded the Padma Shri award by the Indian Government back in the year 2012.
6. Ritu Kumar – World Famous Fashion Designer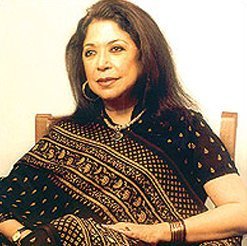 Born in 1944 in Amritsar. She later shifted to Shimla to complete her schooling from Loreto Convent. She later went on to enrol herself at Lady Irwin College. After returning to the country, she went ahead and enrolled herself at Asutosh Museum of Indian Art, to study museology.
One of the popular and women influential name in the India's fashion industry. She was successful in creating a niche market for her brand which consists of designer ethnic wear, evening formals, swim wear and traditional wear. Her designs created history three times in a row in the Miss India pageants. Her contributions didn't go unnoticed as she was awarded the Padma Shri by the GOI in 2013.
7. Shahnaz Hussian – CEO of Shahnaz Herbals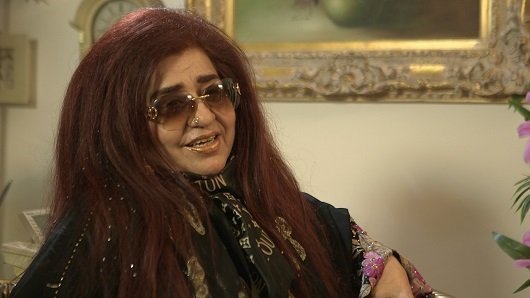 After completing her schooling from Lucknow's La Martiniere and later on went to the Queen Mary's, Allahabad for further studies. Shahnaz went off to learn cosmetology and cosmetic therapy from leading Western institutions that include Lean of Copenhagen, Christine Valmy, Schwarzkopf, Lancome and Helena Rubinstein.
She is a popular name in the Indian herbal cosmetics industry. Shahnaz is the CEO of Shahnaz Herbals Inc. Her company has over 400 franchise clinics across the globe. She is one of the most influential women in India, Her contributions led her to receive the Padma Shri from the GOI back in 2006.
8. Suchi Mukherjee – Founder & CEO of Limeroad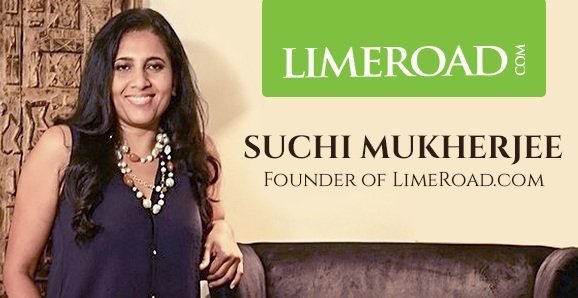 Suchi Mukhejee is the founder and CEO of Limeroad, Prior to founding Limeroad, Suchi Mukhejee was associated with companies like Gumtree, eBay and Skype. She is currently the name people associate with Limeroad. An economics graduate who then, later on, to pursue her masters in finance and economics from London School of Economics. She started Limeroad back in the year 2012 along with Prashant Malik, Manish Saksena and Ankush Mehra.

9. Richa Kar – Co-founder of Zivame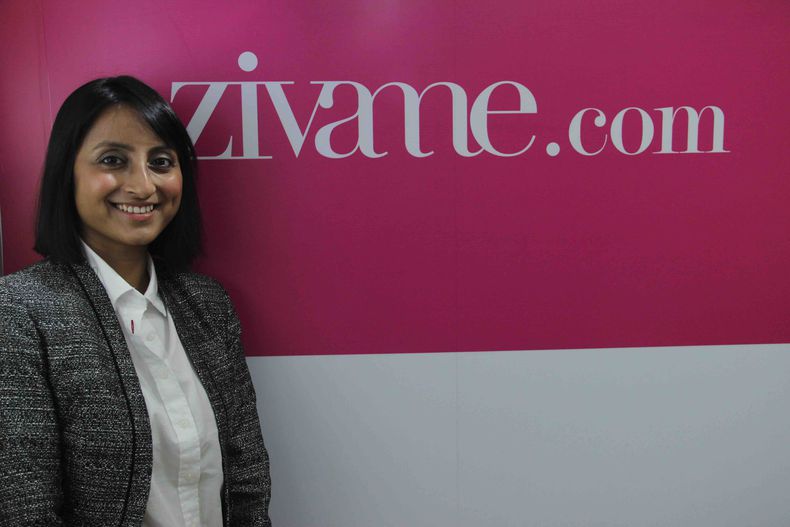 Founder of the online lingerie giant Zivame. She was born in Jamshedpur and did her engineering in 2002 from VITS, Pilani. Richa then went ahead and completed her master's degree in management studies in the year 2007 from Narsee Monji Institute of Management Studies.
10. Aditi Gupta – Founder of Menstrupedia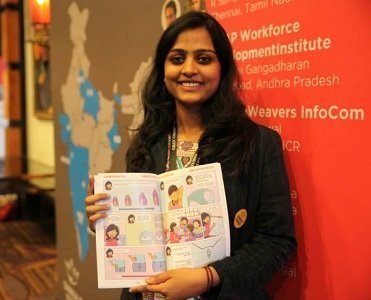 Aditi Gupta is Co Founder and Managing Partner at Menstrupedia. Indian society suffers from many taboos and one of them is menstruation. Several people came forward and spearheaded the matter so that people can finally talk openly about it. Aditi Gupta was one of them who came up with Menstrupedia, a crowd-funded initiative, with help from Tuhin Paul. Her initiative provides necessary information to women on how they can stay healthy and practice sanitary habits during their menstruation cycles.